OAS Electoral Observation Mission in Bolivia condemns violence and urges calm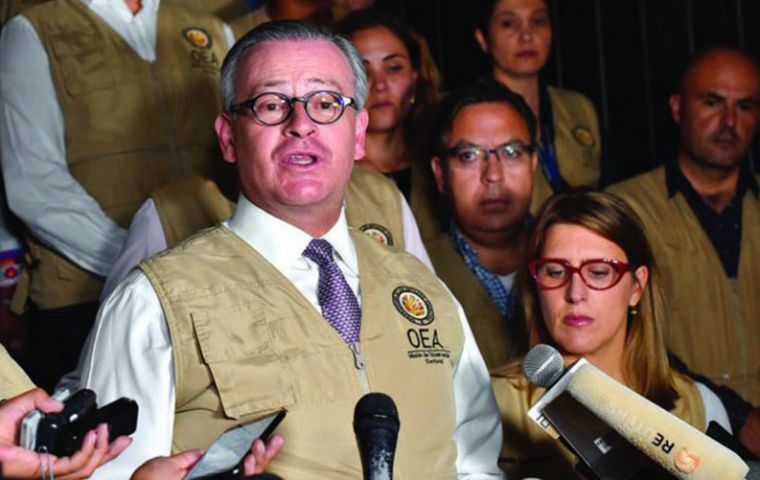 The Electoral Observation Mission of the Organization of American States (OAS) in Bolivia on Wednesday, strongly condemned the acts of violence that have been recorded in various parts of the country over the last days and made an urgent call for calm.
"Violence has no place in democracy, that is why the Mission urges all political and social actors, as well as citizens in general, to wait calmly and in a peaceful environment for the results of the audit which is being carried out by a technical team of the OAS General Secretariat."
In that sense, the Mission has taken notice, with great concern of the abundant false information circulating in social networks, including that which seeks to damage the reputation of the audit and OAS electoral experts.
The Mission will remain in Bolivia until the technical team of the OAS General Secretariat concludes the analysis of the integrity and legitimacy of the October 20 election results. The OAS team is currently receiving and analyzing information from different sources.
The binding audit was agreed between the administration of president Evo Morales and the OAS, in an attempt to ensure the transparency of the electoral process and results.