First Falklands' fishing company signs the 51% Joint Venture shareholding under the new ITQ criteria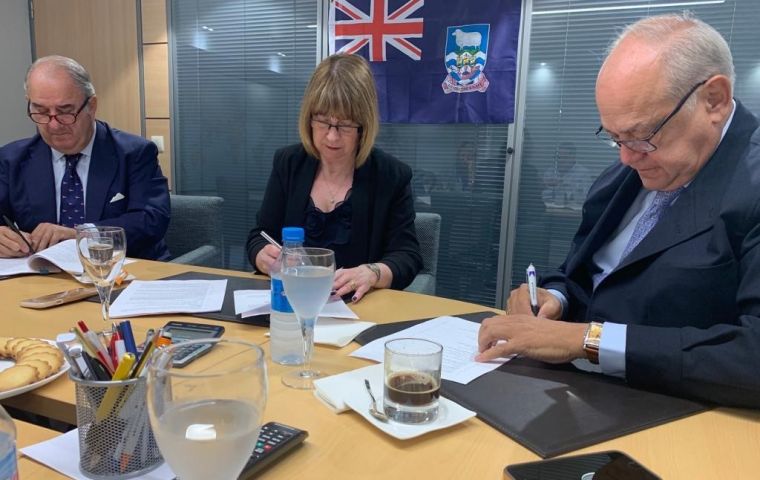 Ahead of the Falkland Islands Government Executive Committee decision recently setting out new criteria for Individual Transferable Quota (ITQ) extensions from 2021 to 2046 Beauchene Fishing Co Ltd and Copemar S.A signed a new Joint Venture agreement to commence from 2021.
This new agreement establishes shareholding set at 51% for Falkland Islands company Beauchene. The agreement was signed during the annual seafood show, Conxemar, held in Vigo, Spain during the first week of October.
Both companies are pleased to note this makes their JV company, South Atlantic Squid Ltd, the first Falkland Islands fishing company to achieve the 51% shareholding required under the new criteria.
"We will now work with relevant Falkland Islands Government officials and the Director of Natural Resources on the application process for the extension of ITQ owned by Beauchene in 2021. We look forward to an exciting and sustainable long term future in the Industry"