US Congress wants to investigate Brazil's meatpacking giant JBS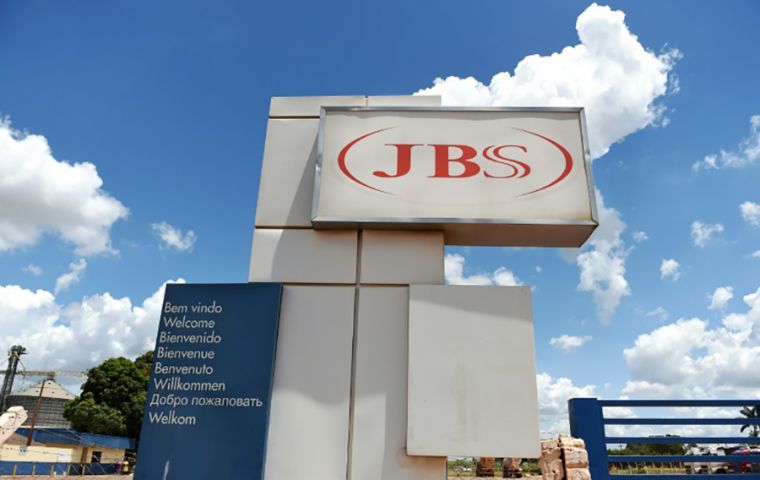 A top United States Democratic congresswoman on Thursday asked the Agriculture Department (USDA) to investigate and retract tens of millions of dollars in federal contracts with the U.S. subsidiary of a Brazilian meatpacking company facing federal corruption charges.
In a Thursday letter, Rep. Rosa DeLauro (D-Conn.) called on the USDA's inspector general to probe whether JBS S.A. misused Brazilian development grants secured through bribes to fund a massive expansion into the U.S. meat market.
"Taxpayer dollars should never be used to subsidize corrupt, foreign-owned corporations who are engaged in illegal behavior," DeLauro wrote to Agriculture Secretary Sonny Perdue. "I urge you to immediately direct the Department's Inspector General to conduct the necessary investigation and present findings to the agency's suspension and debarment authority."
JBS S.A., the largest meat processing company in the world, entered the U.S market with its 2007 purchase of Swift & Co. The Brazilian company's U.S. subsidiary, JBS USA, grew to be the second-largest U.S. producer of beef, pork and poultry through a string of high-profile acquisitions, including poultry giant Pilgrim's Pride.
DeLauro also asked USDA to investigate funds used to purchase Pilgrim's Pride, the largest U.S. poultry company, is one of several American poultry companies under federal investigation for price-fixing
JBS USA received more than US$ 90 million in contracts with the USDA since 2018, and tens of millions more through President Trump's bailout for farmers hindered by the U.S.-China trade war.
But lawmakers in both parties have objected to JBS USA receiving federal money because of the sordid history of JBS S.A.'s owners: brothers Joesely and Wesley Batista.
The Batistas have admitted to spending roughly US$ 150 million to bribe more than 1,800 Brazilian government officials to secure US$ 1.3 billion in loans from the Brazilian Development Bank (BNDES) and federal pension funds.
While BNDES loans are restricted to domestic investments in Brazil, the Batistas are alleged to have used that financing to purchase U.S. meatpacking firms. The Department of Justice has also opened an investigation into whether the Batistas violated federal anti-corruption laws, according to court records obtained by The Hill and other media outlets.
Sens. Bob Menendez (D-N.J.) and Marco Rubio (R-Fla.) also asked the Treasury Department in October to investigate whether JBS S.A.'s expansion into the U.S. compromised national security. The senators cited the Batista brothers' bribery admission, along with its involvement in Venezuela's food procurement system and the Venezuelan Foreign Trade Corporation.