Bolivia's Interim Government rejects the IACHR report on violence after elections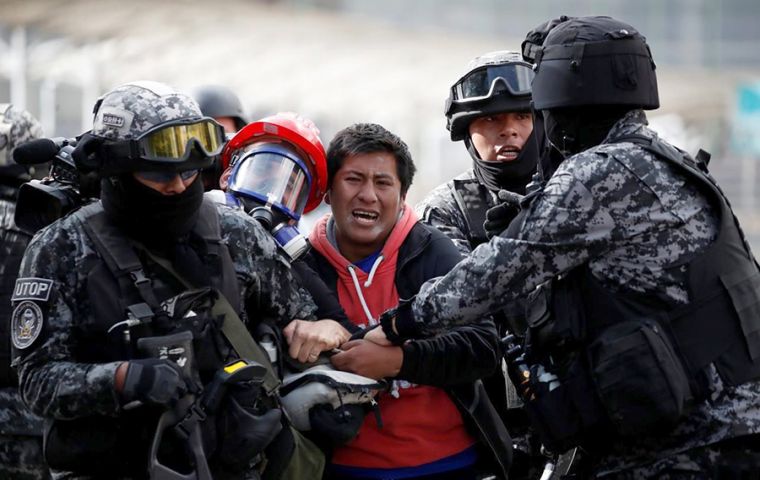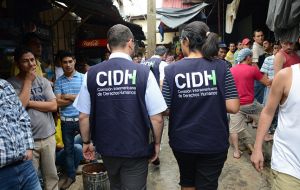 The Inter-American Commission on Human Rights (IACHR) published a report that describes the violence that was generated in Bolivia after the general elections as a "massacre". For the interim government in charge of Senator Jeanine Áñez, the report is "totally biased" and "does not reflect reality."
The political violence in street protests between opponents and followers of former President Evo Morales, after giving up following the Armed Forces suggestion after a controversial vote count that gave him the winner of the October 20 general elections, left 36 dead, more than 800 wounded, a polarized country and an interim Government headed by Áñez.
Given the situation, the Organization of American States (OAS) promoted the IACHR report, which recommends the creation of an International Group of Independent Experts with "guarantees of autonomy and independence to ensure the right to the truth and duly identify the responsible" on the killings.
The institution said that the report was made during a visit by observers of the human rights defense agency to Bolivia "at the invitation" of the Andean country.
For the current interim government, the IACHR's report is "shameful", since it is "totally biased" and, according to the Minister of Government Arturo Murillo, "does not reflect reality" and "is favoring only narcoterrorism."
The report specifically describes the deaths of civilians in the city of Sacaba, in Cochabamba, and Senkata as "massacres."
According to local newspaper La Razón, the IACHR warned that "patterns of injuries that have been recorded offer serious indications of extrajudicial execution practices."
The report ensures that "during the visit, the IACHR delegation repeatedly received complaints about the excessive use of force by the Police and the Armed Forces in the context of the containment of the various social protests in the country (...) in the course of the repression, various people would have been injured by blows, shots or the indiscriminate use of tear gas or blunt objects."
For his part, Murillo questioned the organization's actions during the administration of the former indigenous president. "Where was the IACHR in the massacre of Porvenir, the Calancha? Where was the IACHR when they kicked and massacred the natives of Chaparina? Where was the IACHR in these last 14 years where there have been more than one hundred deaths in our country by the Government of Evo Morales? That is a question that the IACHR must answer," said Murillo.
The incidents in Bolivia began a day after the general elections due to irregularities in the counting of the votes, which generated an avalanche of complaints from opposition groups, which led to the first outbreaks of violence that led to an open confrontation between the defenders of President Evo Morales, the opposition and the security forces.