Petrobras awards long-term FPSO contract to Dutch operators SBM Offshore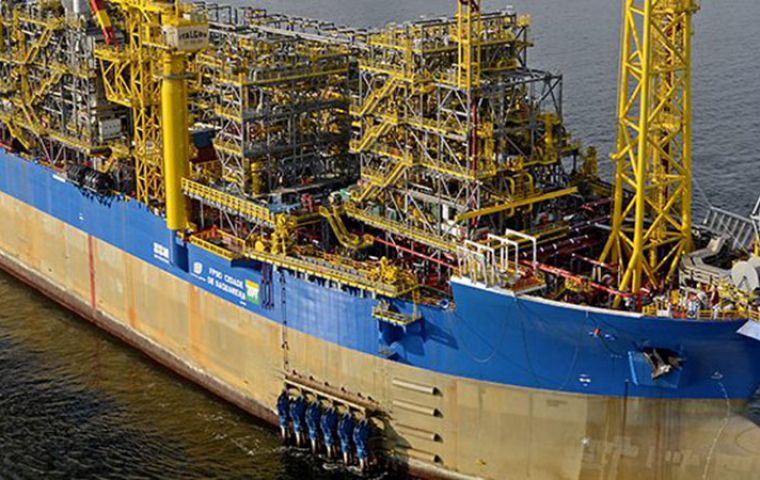 The Dutch company SBM Offshore has been awarded a much-coveted long-term FPSO contract by Petrobras, it was announced Wednesday.
"SBM Offshore is pleased to announce it has signed contracts with Petrobras for the 22.5 years lease and operation of FPSO Sepetiba. These contracts follow the signing of the binding Letter of Intent as announced on June 11, 2019," said the company in a release.
FPSO is an acronym for a floating production storage and offloading unit. In other words, a floating vessel used by the offshore oil and gas industry for the production and processing of hydrocarbons, and for the storage of oil.
FPSO Sepetiba will be deployed at the Mero field in the Santos basin offshore Brazil, 180 kilometers offshore Rio de Janeiro. SBM Offshore is progressing with the design and construction using its industry leading Fast4Ward program as it incorporates the Company's new build, multi-purpose hull combined with several standardized topsides modules. Delivery of the FPSO is expected in 2022.
The Libra block, where the Mero field is located, is under Production Sharing Agreement to a Consortium comprised of Petrobras, as the Operator, with 4%, Shell with 20%, Total with 20%, CNODC with 10% and CNOOC Limited with 10% interest. The Consortium also has the participation of the state-owned company Pré-Sal Petróleo SA (PPSA) as manager of the Production Sharing Contract.
The FPSO is capable of producing 180,000 barrels of oil per day. Its delivery is expected by 2022. In April, SBM Offshore ordered up to four FPSO hulls at China Merchants Heavy Industry