Icebreaker "Almirante Irizar" completing a supply round of Argentine Antarctic bases and stations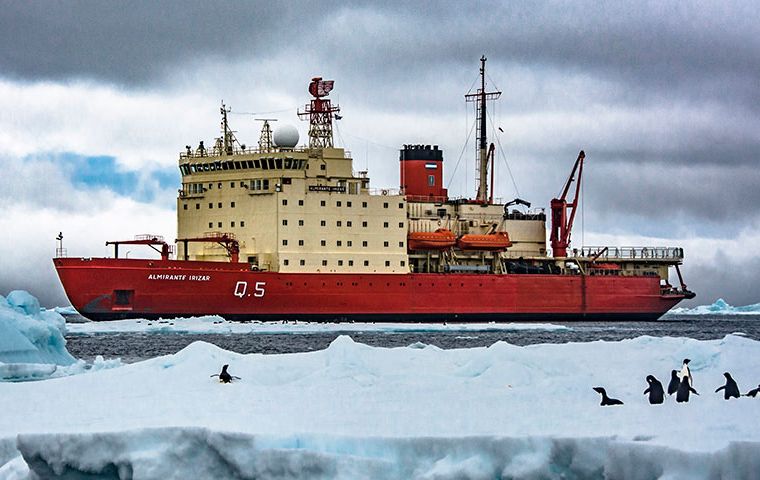 Argentina's icebreaker ARA Almirante Irizar has completed its round of supplying Antarctic bases, on time and according to planning, reports the Antarctic Joint Command. The bases involved are Esperanza, Marambio and Carlini.
With specially equipped boats and a MK6, provisions, scientific equipment and construction materials were landed at the Carlini base in less than 24 hours. While at Carline base, ARA Almirante Irazar was joined by ARA Bahía Agradable for transshipment of cargo and staff for the Petrel Antarctic station.
The Argentine navy Antarctic operations flagship is scheduled to reach Petrel station where it will unload provisions and personnel, which is expected to remain until the end of February.
According to the official release the Petrel station is jointly integrated with personnel from the Argentine Navy and Army.