Buenos Aires province US$ 227 million debt payment on Jan 26, a major test for creditors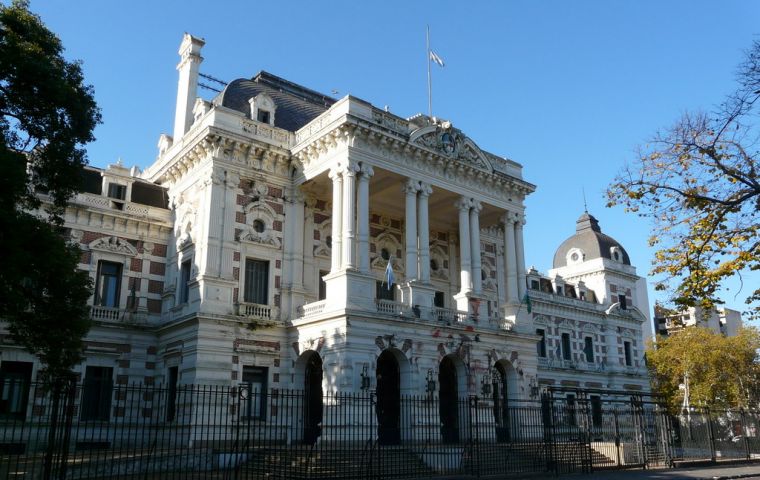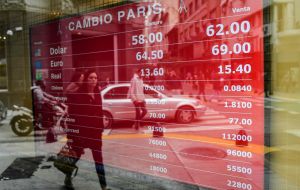 Argentina's debt talks will face their first big test this month with a US$ 277-million payment due on a Buenos Aires provincial bond, seen as a gauge of how the indebted nation's new government will handle its creditors.
The interest and amortization payments are due on the provincial 2021 bond on Jan. 26, with the provincial government already seeking talks with the holders of the debt for "temporary financial relief."
Argentina, which spiraled into a debt crisis last year and has been grappling with recession, is facing broader restructuring talks on around US$ 100 billion in debts, including a huge loan from the International Monetary Fund.
The economic crisis that had brewed since 2018 led to the downfall of a conservative president, Mauricio Macri, who was soundly beaten in an October election by center-left rival Alberto Fernandez, a shift that worried some investors.
Fernandez, and his economy minister Martin Guzman, have however moved to soothe investor concerns, helping bolster bond prices. Investors have been burned badly in Argentina before, notably during a painful restructuring around 2005.
Buenos Aires province, Argentina's largest by far, said late on Wednesday that it was seeking views from holders of its 10.875% bond due in 2021 as its financial situation had been "severely affected" by recession recently gripping Argentina's economy.
"This call is given in the framework of the debt policies that both the national and provincial governments are carrying out and seeks immediate financial relief regarding the short-term payment obligations in question," it said.
The move knocked the bond down on Wednesday and Thursday, after it had risen strongly over the last few months.
A fund manager with knowledge of the matter said three creditor subcommittees had been formed to deal with debt talks divided between sovereign debt, Buenos Aires provincial debt and other provinces bundled together.
The fund manager added the Buenos Aires debt was top of the list and would be a "test case of how things will go," adding that talks were currently friendly and constructive and that the restructuring could be wrapped up within the next few months.
"The debt of the province of Buenos Aires is more than all the other provinces put together, it is absolutely enormous, so that is the interesting one," he said.
Buenos Aires governor, Axel Kicillof, has previously said the province wants to fulfill its debt obligations, but that it currently is not in a position to do so. The province announced a consultation with bondholders in December.