Boris Johnson tells EC president it will insist on "maintaining control of UK fishing waters"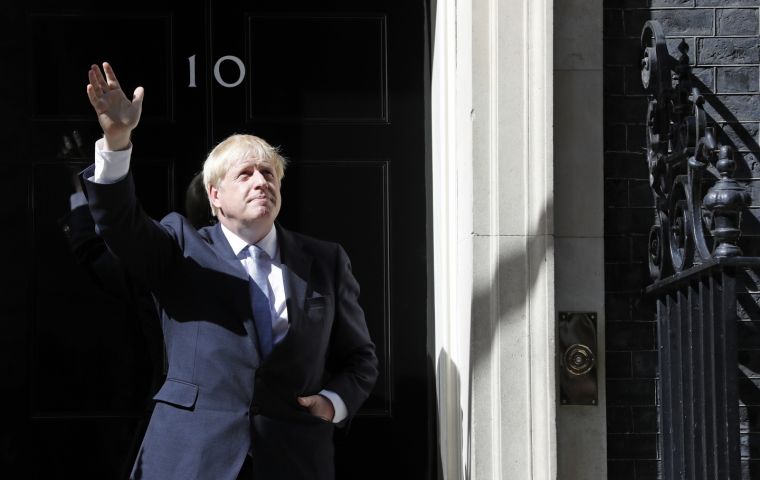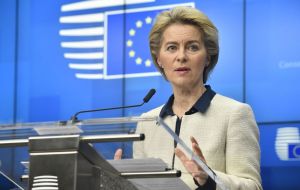 UK Prime Minister Boris Johnson told European Commission president Ursula von der Leyen that Britain would insist on "maintaining control of UK fishing waters" after it leaves the EU, setting up a big clash with Brussels as the two sides prepare for testing negotiations after Brexit.
During Mr Johnson's first meeting with Ms von der Leyen since she took office last month, the prime minister laid down his terms, insisting that any trade deal with the EU must be complete by the end of 2020 and that Britain would "not align" with the bloc's rules.
Downing Street said Mr Johnson reiterated that Britain wanted "a broad free-trade agreement covering goods and services and co-operation in other areas". It would exclude free movement and European Court of Justice jurisdiction.
The talks — described as "cordial" by UK officials — came after the commission president used a speech in the British capital to warn the UK not to undercut the EU with a looser British state-aid regime.
Ms von der Leyen told an audience at the London School of Economics, where she had studied, that any "high-quality" trade deal would have to be accompanied by tough provisions to ensure a level playing field, which would also cover the environment, labor and taxation.
Last November Mr Johnson said he would change Britain's rules on state aid to make it "faster and easier" for a government to intervene in failing industries. He also said he wanted to "fundamentally change" public procurement rules to "back British business".
Ms von der Leyen said a trade deal should involve "no tariffs, no quotas and no dumping" — a reference to any attempt by Britain to gain what the EU would regard as an unfair competitive advantage.
She added that the EU would defend its single market and customs union, reflecting concerns in Brussels that Mr Johnson might head down a protectionist path after Brexit.
Ms von der Leyen's meeting with Mr Johnson was his first since his December election victory, during which he made clear that Britain would leave the EU on January, which was confirmed by the House of Commons this week.