Trump senior advisor says Bolivia's Morales has become a headache for Argentina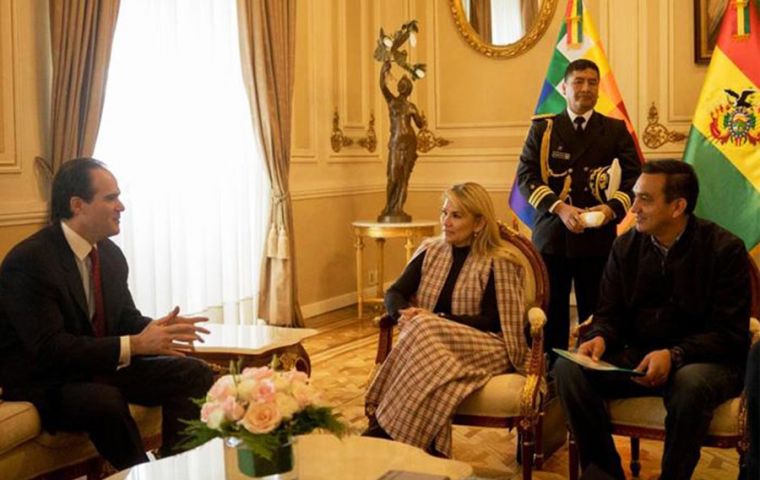 A senior adviser to president Trump said that former Bolivian leader Evo Morales has become a "headache" for Argentina. Mauricio Claver-Carone told the Bolivian newspaper Pagina Siete that Argentina should have focused on its economic issues instead of granting Morales asylum.
"(Morales) had sold himself like a caricature that was peaceful, but what we have seen is an Evo Morales who sponsors and fosters violence and wants to foster militias," Claver-Carone said. "We warned the Argentine government that this was going to happen."
"I wish I had been wrong, but now Argentina is seeing the problem that Evo Morales means," he said.
The former Bolivian leader said last week that Bolivians had the right to organize and defend themselves against attacks from the interim government. But he retracted his remarks days later after the interim Bolivian government sent a letter to Argentina requesting that it reject his comments.
Morales led Bolivia as a socialist for almost 14 years but stepped down on Nov. 10 after his election win prompted protests and allies stopped backing him. The former leader fled to Mexico and then was granted asylum in Argentina.
Claver-Carone made the comments in Bolivia, where he was having meetings with interim President Jeannine Añez, whose government took over after Morales's departure.
The Trump adviser also condemned Venezuelan President Nicolas Maduro for his "gangsterism" in attempting to maintain control of his country. "The same thing that Nicolas Maduro did with that gangsterism, is what Evo Morales tried here in Bolivia," Claver-Carone said.