China reports 106 dead from the rapid spreading coronavirus and 4.500 confirmed cases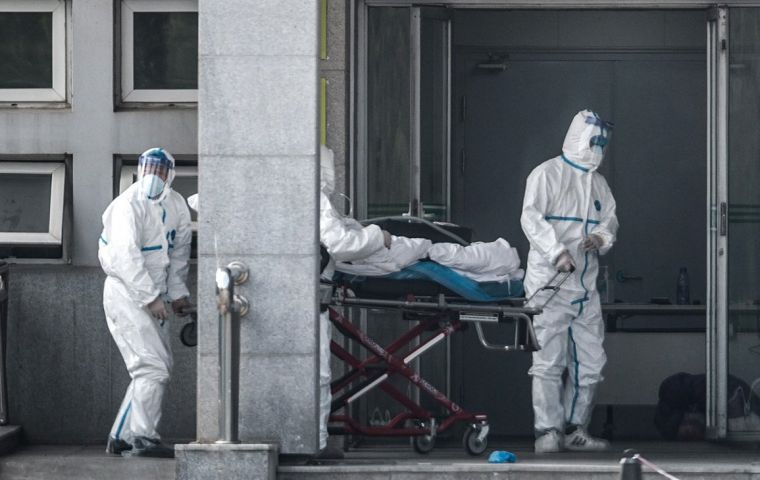 China said on Tuesday that 106 people had died from a new coronavirus that is spreading across the country, up from the previous toll of 81. The number of total confirmed cases in China rose to 4,515 as of Jan 27, the National Health Commission said in a statement, up from 2,835 reported a day earlier.
There were nearly 7,000 more cases suspected and awaiting confirmation, according to the commission. China on Tuesday postponed the start of the spring semester for schools and universities across the country over concerns about the outbreak.
Students are currently on holiday for Chinese New Year and the education ministry did not provide a date for teaching to resume. But a statement from the ministry said teaching institutions would reopen on a case-by-case basis.
School administrators had been instructed to "require students not to go out, not to gather, and not to hold or participate in centralized activities", the statement added.
Authorities on Monday decided to extend the Chinese New Year holiday, originally due to end on Jan 30, for three days to limit population flows and control the epidemic.
The virus, which first emerged in the Chinese city of Wuhan, has since been identified in more than a dozen other countries, including the first confirmed patients in Canada and Sri Lanka.
China last week locked down the affected region in Hubei province in the biggest quarantine operation on record, and is building two new hospitals to treat virus patients. President Xi Jinping has created a special committee to tackle the outbreak.
China has deployed hundreds of military medics to ease the pressure, and started building two hospitals with the aim of finishing them in just 10 days.