Maduro prepared to hand over the oil industry to foreign private companies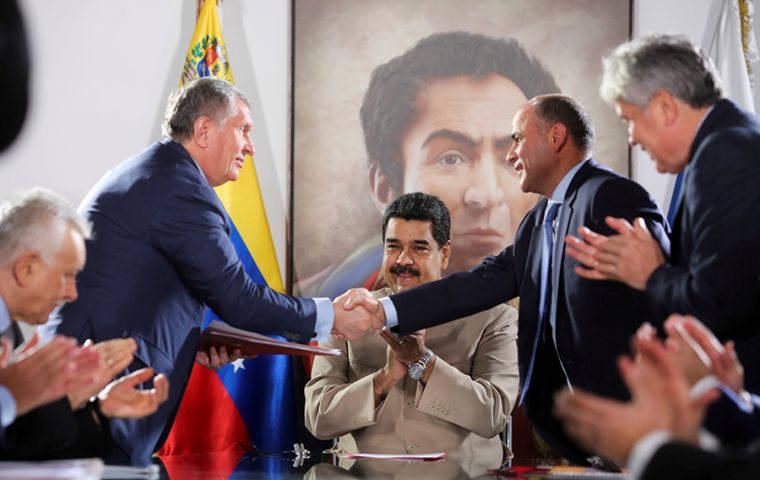 Venezuelan President Nicolas Maduro is considering selling shares of the country's state-owned oil company, Petroleos de Venezuela SA, in an attempt to recover the country's petroleum industry and its dwindling production.
The sales could offer a small source of financial relief for Maduro's government, which has struggled since facing sanctions from counters around the world. Those nations led by the US are trying to push Maduro from power after he was widely criticized for rigging the country's presidential elections.
Selling control of the state-owned oil company would be a drastic one for Venezuela's socialist government and its history of state-owned entities. Though Venezuela is one of the world's most oil-rich countries, but ruled by a failed country narco-mafia, it has derailed the economy, forced four million of its population to abandon the country with no prospects of any upturn.
Likewise the widespread sanctions demanding a return to democracy and free, fair elections have added to the economic and humanitarian miseries of its citizens as they struggle to afford basic goods amid hyperinflation.
Maduro's government has been involved in talks with Russian, Spanish and Italian oil companies about a possible sale, according to the report.