Prince Andrew wanted for questioning by US prosecutor and the FBI
Tuesday, January 28th 2020 - 08:20 UTC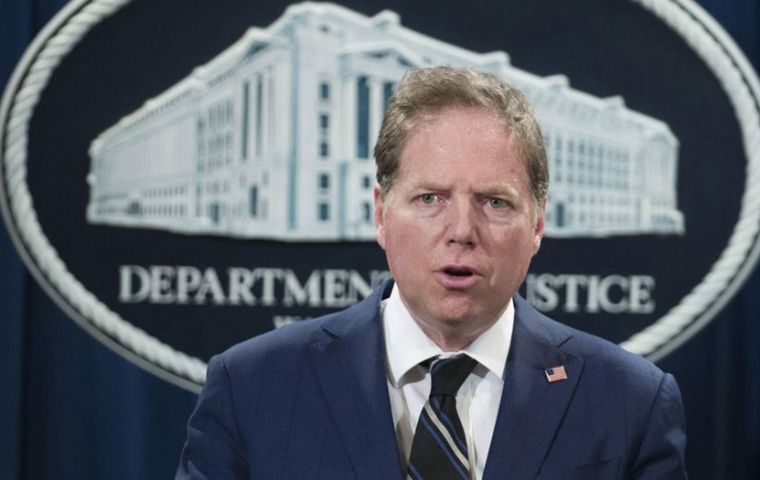 The scandal surrounding Prince Andrew's friendship with pedophile Jeffrey Epstein has deepened after a leading US prosecutor said requests to interview the senior royal - including from the FBI - had been ignored.
United States Attorney Geoffrey Berman made the explosive claim in New York while providing a brief update on the criminal investigation into the inner circle of disgraced billionaire Epstein, who was found dead in custody last year.
The development threatens to engulf the royal family in a fresh crisis given the Duke of York had pledged during his disastrous tell-all interview to co-operate with law enforcement agencies, as well as in a later statement announcing his departure from royal duties.
In a press conference outside Epstein's former New York mansion, Berman - the most senior federal prosecutor in Manhattan - revealed the FBI and federal prosecutors had contacted Andrew's lawyers in an attempt to interview him.
"To date, Prince Andrew has provided zero co-operation," Berman said. "He publicly offered, indeed in a press release, to co-operate with law enforcement investigating the crimes committed by Jeffrey Epstein and his co-conspirators."
The comments are highly significant because until now it has been unclear whether the Federal Bureau of Investigation would even want to speak with Andrew. Berman would not say what prosecutors or the FBI wanted to know from the Duke of York.
In his now infamous interview with the BBC's Newsnight program, Andrew said he was prepared to give testimony or give a statement under oath "if push came to shove and the legal advice was to do so". "I'm like everybody else and I would have to take all the legal advice that there was before I was to do that sort of thing. But if push came to shove and the legal advice was to do so, then I would be duty-bound to do so," he said.
The interview, in which Andrew vehemently denied he had had sex with a woman who says she was trafficked by Epstein, spectacularly backfired and he was forced to abandon his royal duties days later.