Coronavirus: US warns its citizens not to travel to China, listed at same level as Afghanistan and Iraq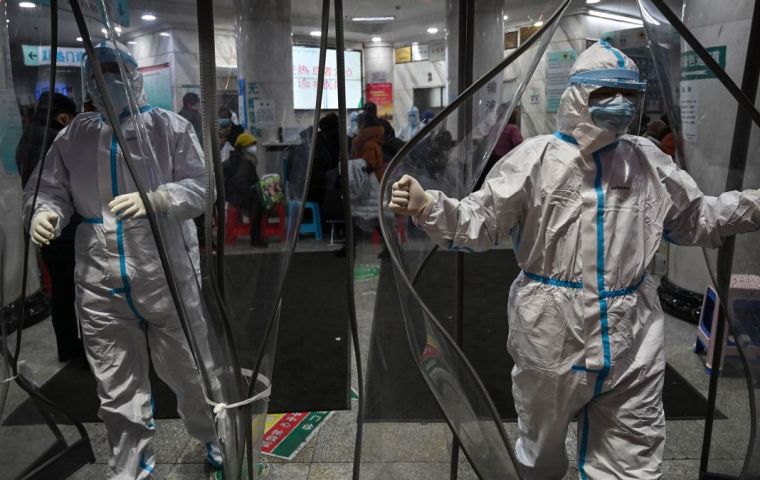 The U.S. government warned Americans not to travel to China as the death toll from a new coronavirus reached 213 on Friday and the World Health Organization (WHO) declared a global health emergency.
A new State Department travel advisory raised the warning for China to the same level as Iraq and Afghanistan. In a notice posted on its website, the department said: "Do not travel to China due to novel coronavirus first identified in Wuhan, China."
The death toll in Hubei, the Chinese province at the center of the epidemic, had risen to 204 and there were 9,692 cases of infection nationally as of Thursday, Chinese health authorities said. A total of 129 cases have been reported in 22 other countries and regions, with no deaths outside China.
Tedros Adhanom Ghebreyesus, WHO director-general, said the organization "doesn't recommend - and actually opposes" restrictions on travel or trade with China.
International alarm over the new coronavirus that emerged in Wuhan, the capital of Hubei, in December, is driven by its rapid spread and the fact that infectious disease experts cannot yet know how deadly or contagious it is.
An increasing number of airlines have stopped flying to mainland China, including Air France KLM SA, British Airways, Germany's Lufthansa and Virgin Atlantic, while others have reduced flights. American Airlines' pilots have filed a lawsuit seeking an immediate halt to China flights.
China's U.N. ambassador, Zhang Jun, said Beijing was assessing the declaration.
"We are still at a very critical stage in fighting the coronavirus. International solidarity is extremely important and for that purpose all countries should behave in a ... responsible manner," Zhang said.
In China, thousands of factory workers on Lunar New Year holidays may struggle to get back to work next week due to travel restrictions. While major firms such as Alphabet Inc's Google and Sweden's IKEA have closed China operations.
Four Chinese provinces, including Shandong and Heilongjiang in the country's industrial rust-belt region, have asked companies not to start work before Feb. 10.