Portsmouth to strengthen twinning relations with the Falkland Islands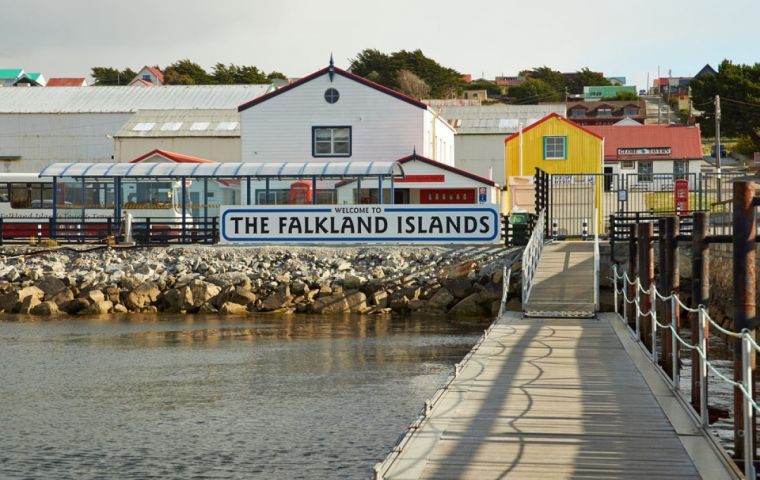 The city of Portsmouth in England will continue to seek global relationships following the UK's departure from the European Union by twinning with the Falkland Islands and Halifax in Canada, reports the Plymouth News.
Portsmouth City Council cabinet members approved the new official sister city links in a bid to boost trade and strengthen educational ties. Deputy council leader and city development boss, Councillor Steve Pitt, explained why the links were about more than culture.
During a cabinet meeting this week he said: 'These proposals are in line with our want to be a global city. We already have stronger links with these cities than people might be aware.
'There are definitely strong links with the Falkland Islands and with Halifax I know the university is very keen to grow the number of students from there.'
Halifax - the capital of Nova Scotia - is the home of the Royal Canadian Navy which has had links with Portsmouth's naval base dating back to 1759. More recently the Canadian navy has bought Type 26 frigates from Portsmouth, which will be assembled in Halifax.
The relationship between the Falklands and Portsmouth began with the Falklands War in 1982.
Cllr Pitt added: 'This has to be all about the economic benefits as well as the cultural benefits - rather than just twinning for the sake of it.'
It comes after the city council made its most recent twinning links with Bangladesh and China to boost trade and education. The council also has ties with Caen in France, Duisburg in Germany and Sydney in Australia.