Argentine president preparing bill to legalize abortion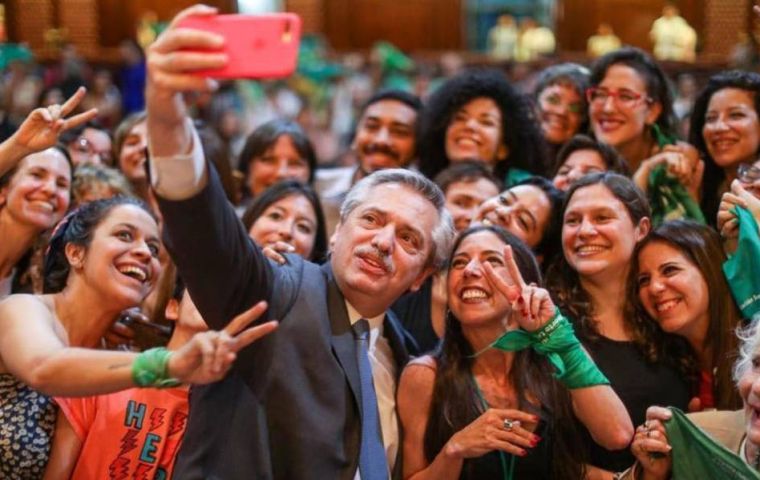 Argentina edged closer to legalizing abortion on Wednesday, as President Alberto Fernandez said he was preparing to send a Bill to Congress. In a speech to the Institute of Political Studies in France, the President said the measure would pay a "debt to democracy".
"I don't live in peace with my conscience knowing that a woman has to have an abortion, doesn't have the economic possibility and ends up in the hands of a healer who ends up hurting or killing her with a needle," he said.
Abortion carries a punishment of between one and 15 years for both those who carry out and undergo the procedure in Argentina.
The last official report, conducted in 2005, showed that between 370,000 and 520,000 abortions are carried out per year in the country.
A bill that would have decriminalized abortion was rejected by the senate in 2018 by 38 votes to 31.
Then president Mauricio Macri refused to endorse it, but Mr Fernandez announced plans to legalize abortion soon after taking office in December 2019.
"The problem of abortion and its risks depends on social class. We cannot endanger the life of a woman who has no resources," president Fernandez said in Paris.
"We must respect both the woman who feels she has a right over her body and the woman who feels that God does not allow her to do so.
"When one legalizes abortion one does not make it mandatory. Therefore, the one who still feels that God does not allow them to do it should not do it. And let's respect that. And let's respect others," he said