Brazilian minister Guedes apologizes for calling state employees as "parasites"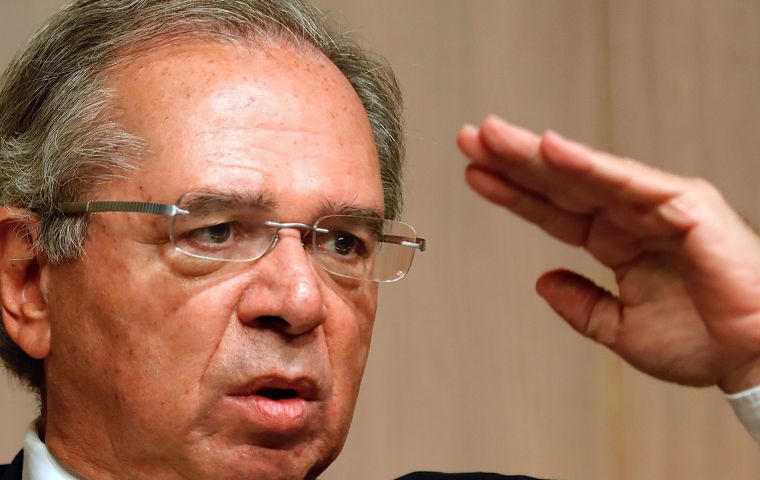 Brazilian Economy Minister Paulo Guedes apologized on Monday for using the term "parasite" to describe state employees, risking a backlash as the government tries to push forward a bill that would reduce public sector costs and benefits.
On Friday, when addressing benefits and job protections granted to public servants, Guedes said "the host is dying, the guy became a parasite, the money doesn't reach the people and he wants an automatic increase. The population does not want this."
Guedes said in an interview he had no intention of speaking negatively about government workers in general.
"I wasn't talking about people, but about extreme cases in which states and municipalities spend all their income on high wages so that there was nothing left for education, health, safety and sanitation," he said.