Intense rains in Brazil limiting soybean harvest and delaying exports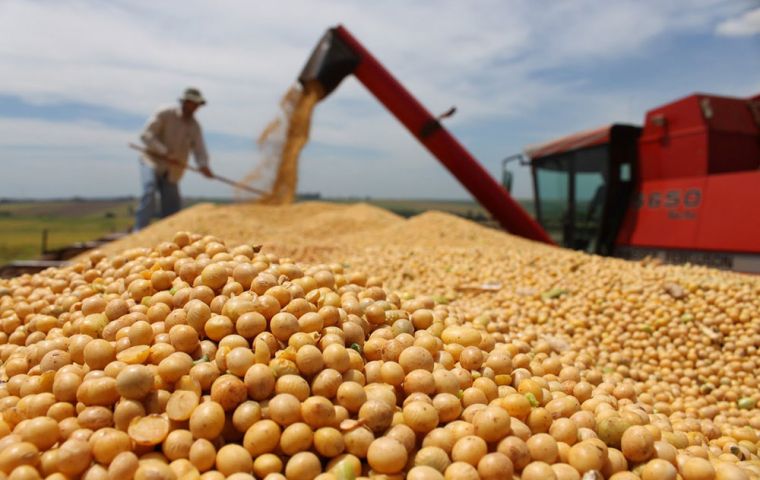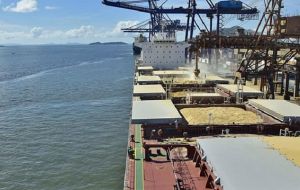 Intense rains in parts of Brazil have limited the advance of the soybean harvest over the past few days while also delaying exports of the oilseed, agribusiness consultancy Arc Mercosul said on Friday.
The country's 2019/2020 soybean harvest had reached 34.2% of the planted area as of Friday, an advance of 6.8 percentage points over the previous week, according to the consultancy.
While the pace of harvesting is in line with a historical average, it is below last year's level of 46.3%, when producers were able to plant earlier due to favorable weather.
Rains have also disrupted soy shipments, as waiting time for vessels at Paranaguá, a key grain exporting port, widened to 11 days this week from nine days earlier in the month. Last week, waiting time was 14 days, according to data from Arc Mercosul, reflecting the effects of extremely rainy weather.
Around the same period last year, vessels waited only six days at Paranaguá, according to the consultancy.
"The rain has hampered the progress of harvesting in some states, especially in central Brazil ... and basically delayed the shipment at ports in the south of the country," Arc Mercosul director Matheus Pereira said.
Heavy rains may help explain why the daily average of Brazilian soybean shipments fell in the first two weeks of the month from the same period a year ago. The daily average of soybean exports slumped 26.8% in early February to 192,800 tons, according to official trade data for the first two weeks of the month.
The drop came despite an ample lineup of ships at ports, with more vessels scheduled to take Brazilian oilseeds to customers overseas in February than in the same month last year.
Downpours at the end of January and the first two weeks in February definitely affected shipments via Santos port, Brazil's main soy gateway, Pereira said. Forecasts now show rain continuing across most of the center-south of Brazil, in soy producing areas and in the ports, over the next few days.