Amnesty International: Major human rights events in the Americas 2019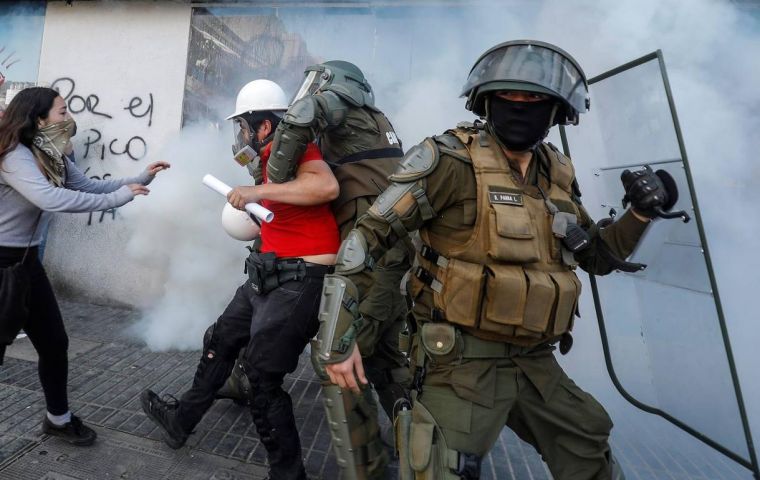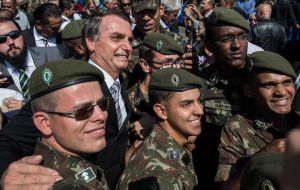 Amnesty International has documented grave violations of human rights in 2019 in 24 countries across the Americas. Examples of the major human rights events analyzed include:
BOLIVIA
After Evo Morales' resignation amidst a social-political crisis in November, interim president Jeanine Áñez issued a decree granting impunity to Armed Forces, under which security forces repressed protests, causing deaths, dozens of injuries and allegations of excessive use of force. At least 35 people died violently in the context of the protests.
BRAZIL
President Bolsonaro's government put his openly anti-human rights rhetoric into practice through administrative and legislative measures. The year also saw an increase in the number of killings by police on active duty; severe environmental crises in the Amazon disproportionately affecting Indigenous peoples, Quilombolas and other local traditional communities; attempts to curtail the activities of civil society organizations; and threats against and killings of human rights defenders.
CHILE
Chile ended 2019 with the worst human rights crisis since the regime of General Augusto Pinochet, with mass demonstrations against high levels of inequality. At least 31 people died violently in the context of the protests, which were met with strong repression by state forces.
COLOMBIA
Violence from the ongoing internal armed conflict and disputes over territorial control following the signing of the 2016 Peace Agreement raged on. The main victims continued to be Indigenous Peoples, Afro-descendant and campesino (peasant farmer) communities. Colombia was the world's most lethal country for human rights defenders, with 106 killings.
CUBA
A year after President Díaz-Canel took office, the Cuban authorities continued to arbitrarily detain and imprison independent artists and journalists, and members of the political opposition. Amnesty International named six people prisoners of conscience, representing only a fraction of those likely to be detained solely because of the peaceful expression of their opinions or beliefs. The island remained mostly closed to independent human rights monitors.
MEXICO
The first year under a new administration brought concerning decisions around security, including the creation of a civil National Guard formed mostly by military elements. The number of reported disappearances increased to over 61,637. Violence against women persisted, with 1,006 investigations opened into femicides. Harassment and killings of human rights defenders and journalists continued. Mexico adopted a security-based approach to migration issues, using the National Guard to apprehend migrants.
NICARAGUA
The crisis in Nicaragua continued, with arbitrary detentions, targeted killings, limits to freedom of expression and demonstrations and attacks against NGOs, journalists and human rights defenders. Thousands were forced to flee the country and the authorities blocked the entrance of international bodies.
PERU
Authorities made xenophobic statements and imposed stricter entry requirements on Venezuelan asylum-seekers. The government also failed to address the exposure of Indigenous communities to toxic metals and the lack of effective regulations affected Indigenous Peoples' rights.
USA
US authorities detained, ill-treated and turned away tens of thousands of asylum-seekers at the US-Mexico border, in violation of national and international laws. As a result, unaccompanied children, families, LGBTI people and others faced abuses once stranded in northern Mexico, as well as in US immigration detention centers. The Trump administration increasingly misused the criminal justice system to threaten and harass human rights defenders.
VENEZUELA
The Maduro government continued its use of extrajudicial executions, arbitrary detentions, excessive use of force and torture as part of a policy of repression to silence dissent. At least 47 people were killed in the context of protests, including 21 who died in January at the hands of security forces and armed civilians acting with their acquiescence, in what may constitute crimes against humanity. Lack of food, medical care, and basic services have forced more than 4.8 million people to flee the country.