Falkland Islands Government update of the COVID-19 response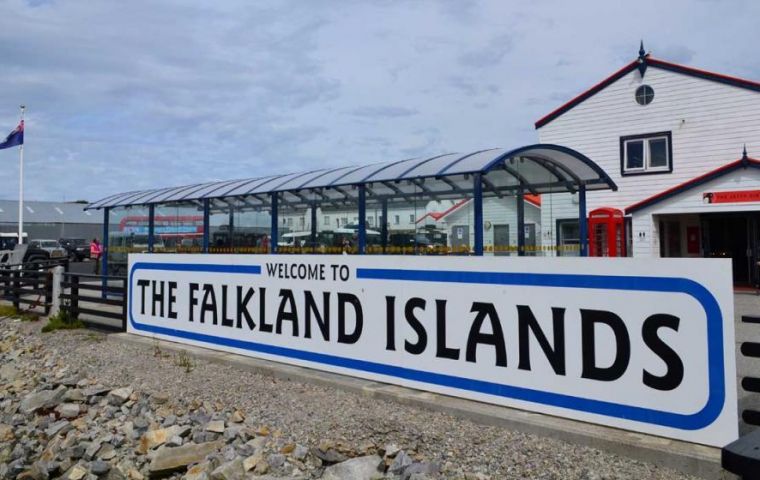 The Falkland Islands Government announced on Friday that next week it will publish details of its planning to respond to serious infectious disease outbreaks. All parts of the Government have been working since late January on the many parts of such a response, including regular pandemic planning group meetings.
While there are no known cases of COVID-19 on the Islands, the Government is preparing for this eventuality, in light of the rapid and widespread global incidence of the coronavirus.
The Government has developed, and Executive Council has approved the Falkland Islands Infectious Diseases Plan which outlines how the government will respond to stages of an outbreak.
The all-of-government response includes:
• Comprehensive health service preparations for possible COVID-19 cases, including procuring sufficient supplies and equipment, and as well identifying those particularly vulnerable in the community.
• Updating border measures and travel advice in response to the global situation.
• Updating of the Falkland Islands Infectious Diseases Plan.
• Executive Council now meeting more often to speed decision-making.
• All government departments reviewing their business continuity plans and enhancing contingency planning should staff be absent through illness or self-isolation.
• Close liaison with British Forces South Atlantic Islands.
The Falklands' Executive Council this coming week will consider decisions on a wide range of COVID-19 policy responses, including issues such as additional health care planning, sick pay, holiday leave, and welfare support.
The Falkland Islands Government will be updating the public regularly as policy decisions are finalised, and working closely with the private sector.
Health update
The Chief Medical Officer, Dr Rebecca Edwards thanks the public for heeding advice to contact KEMH should they feel unwell.
"People have been phoning 28000 first, instead of presenting at the hospital. Everyone has a part to play in this situation, including the very effective and simple step of washing one's hands often and well. We will also advise people whether they should self-isolate as a precaution."
Dr Edwards said that a common question was whether testing could be done on the Falkland Islands for COVID-19.
"The answer is, for now, no. COVID-19 can currently only be verified through testing at a specialist laboratory. New testing platforms are being developed internationally that would allow us to test here at KEMH, as we do currently for three common forms of influenza."
"However this is still considered to be months away from being available globally. I want to reassure people that the Falkland Islands has a very strong relationship with the NHS in the UK and is able to access world class lab facilities."
Dr Edwards says samples are routinely sent to the UK all year round by KEMH when local testing cannot identify the cause of a health problem. Results are expected within 10 days.
For further information about COVID-19, visit our web page at fig.gov.fk/covid-19
Please remember the importance of good public health hygiene measures:
• Always cough and sneeze into a tissue and dispose of the tissue safely in a bin and wash your hands afterwards. If you do not have a tissue, sneeze and cough into the crook of your elbow.
• If you are unwell with any infectious illness, please act responsibly and stay away from people and crowds and isolate yourself as much as possible.
• Avoid close contact with people who appear unwell and avoid sharing personal items.
• Wash your hands regularly with soap and water for 20 seconds or use a disinfectant, especially after coughing and sneezing, and always before handling and consuming food and after using the toilet.