Postponement of Tokyo Olympics imminent after Canada, Australia withdrawal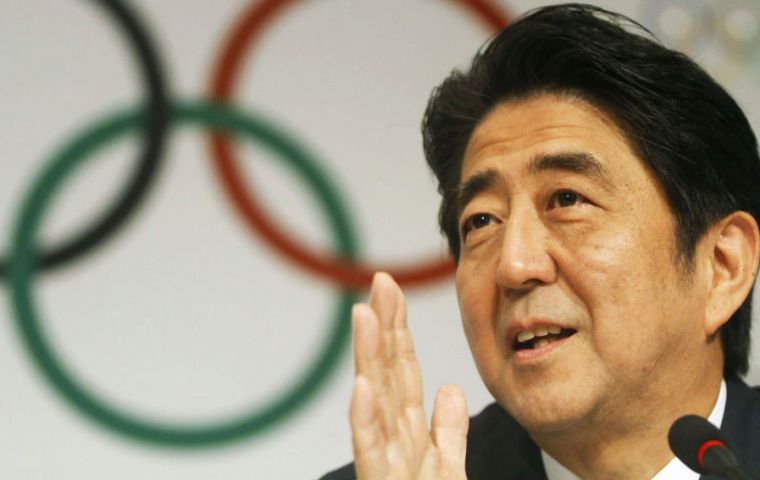 Japan's Prime Minister Shinzo Abe admitted Monday that the 2020 Olympic Games may not go as planned due to the Covid-19 pandemic crisis, it was reported.
But in view of Japan's already beleaguered economy, analysts estimate the country is waiting for the International Olympic Committee (IOC) to take the first steps leading to that decision, so to avoid penalties due to the IOC for breach of contract.
The IOC for its part has admitted after an emergency meeting on Sunday that a possible postponement of the Games has been added to their scenario planning schemes.
After the decision by Canada and Australia not to send teams to Tokyo should the competitions start as scheduled on July 24, Prime Minister Shinzo Abe conceded for the first time on Monday the event could be postponed if it could not be held in its "complete form" because of the coronavirus pandemic.
"It's clear the Games can't be held in July," said Australian team official Ian Chesterman. "Our athletes have been magnificent in their positive attitude to training and preparing, but the stress and uncertainty has been extremely challenging for them."
Meanwhile, the Canadian Olympic Committee and Canadian Paralympic Committee said in a joint statement Sunday that "[w]hile we recognize the inherent complexities around a postponement, nothing is more important than the health and safety of our athletes and the world community."
The epidemic has also hurt the credibility of Abenomics, a policy mix adopted by the Prime after he took office in 2012, which the government says has helped, together with a robust stock market, expand the economy.
But as the Bank of Japan is widely seen as running short of policy tools to further boost the economy after years of massive monetary easing, Abe is now forced to turn to state coffers for budgetary stimulus as large as the one offered in the 2008-2009 global financial crisis, even though it could deteriorate the country's fiscal health.
"It's possible Japan will slip into its worst recession since the 2008 crisis," said Toshihiro Nagahama, chief economist at the Dai-ichi Life Research Institute.
Nagahama is calling on the government to reduce consumption tax from 10 percent back to 8 percent on all products — not just food and daily items — as a provisional measure.