Pandemics: Bolsonaro and governors clash over priorities, the economy and jobs or public health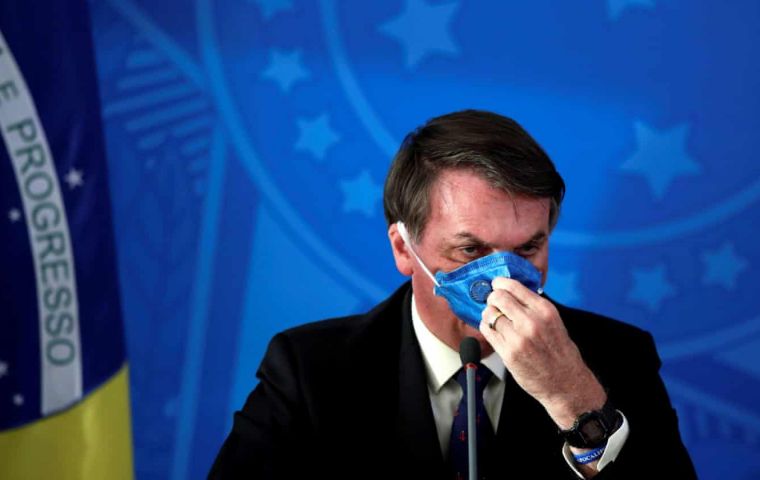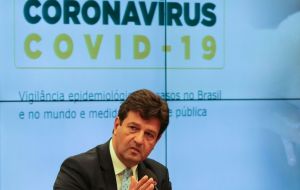 Brazil's largest city of Sao Paulo began fifteen days of lockdown to fight the spread of the coronavirus on Tuesday. This after Brazil's own president, Jair Bolsonaro, has faced fierce criticism for his blasé treatment to combat the threat, which he describes as a quote "little flu."
On a Sunday interview with CNN affiliate Record TV, Bolsonaro criticized the media for hyper-inflating the crisis saying quote, "the people will soon know they have been tricked by those governors and the mainstream media"
The World Health Organization described the coronavirus, or COVID-19, as a pandemic.
Brazil's confirmed cases of the virus have tripled in four days to over 2,200 with at least 46 dead, according to data released by the Health Ministry. Sao Paulo, which recorded the first cases, has been the hardest hit.
Bolsonaro has flouted public health warnings and resisted calling for Brazilians to stay at home and for businesses to close because of his concerns about harming the economy.
He has berated Brazilian governors and mayors who have taken such steps, even as some members of his inner circle have fallen ill. It was the state government of Sao Paulo that ordered the two-week lockdown of all non-essential services.
Bolsonaro stepped up his attacks on the governors in the Sunday night television interview, calling them "job killers" for ordering stores closed in an effort to slow the outbreak.
"This is a crisis much worse than what the coronavirus has caused in Brazil," the president told TV Record.
Brazilians, however, are giving the governors higher marks, according to a Datalfolha poll that found 54% of those polled rated governors' response to the pandemic as "great" or "good" while only 34% thought the same of the president.
Health Minister Luis Henrique Mandetta, who has contradicted Bolsonaro on the need to restrict public meetings, was also better rated than the president, with 55% seeing his work as "great" or "good."
The poll said 15% of those polled who voted for Bolsonaro in 2018 are regretting their decision. And 68% disapproved of Bolsonaro shaking hands with supporters outside the presidential palace on March 15, Datafolha said, when he was meant to be in isolation for suspicion of having the virus.
Coronavirus has been spreading fast in Brazil, with health ministry statistics showing 2,201 confirmed cases by Tuesday, and 46 deaths. In response to the growing numbers, many of Brazil's states have closed shopping malls and schools, banned public meetings, soccer games and religious assemblies, while the biggest city Sao Paulo has begun a lockdown.