Brazilian agri-business exploring and confirming new markets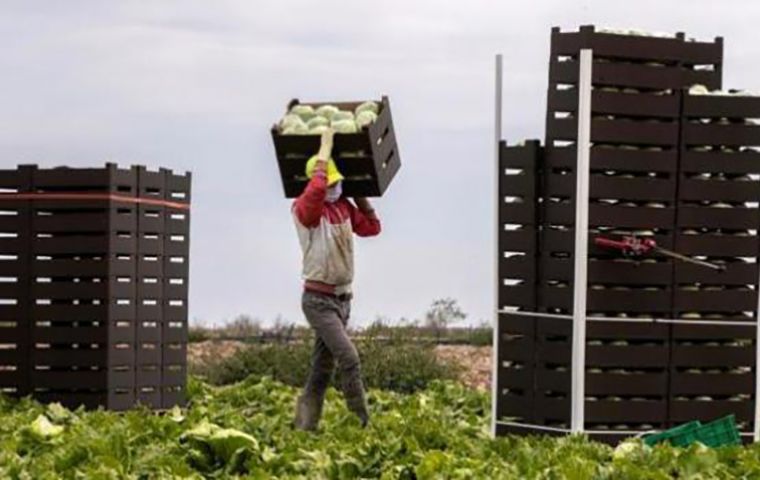 Brazilian agriculture continues to penetrate the international market further. The month of March was marked by the opening of new markets for Brazilian products and the expansion of sales in other locations. Egypt, for example, has enabled 42 Brazilian establishments to supply meat – 27 for poultry and 15 for beef – in addition to the renewal of licenses for 95 companies – 82 for beef and 13 for poultry.
The Egyptian government also authorized imports of bovine tripe. China also updated the list of establishments authorized as exporters of fish to the Asian country, which has not been done since 2015. Now, 108 are qualified.
Meanwhile, Indonesia made a deal with the Brazilian government allowing for an extra import quota of 20,000 tons of beef, which will mean an increase in Brazilian participation, since Australia is the main supplier of meat to the Indonesians. Kuwait also opened its market to Brazilian beef. Moreover, Brazil will also start exporting genetic material from birds (such as fertile eggs) to Morocco and the United Arab Emirates. In South America, Argentina accepted health certifications for imports of bovine embryos, swine semen and frog meat.
According to Agriculture, Livestock and Supply Minister Tereza Cristina, given the current pandemic scenario, some sanitary measures that often make processes take a long time or are even used as trade barriers, are being brushed aside In recent interviews, the minister pointed out that Brazil has been in demand from other countries that seek agricultural products and are concerned about a possible shortage after the coronavirus pandemic is over. This is the case with Malaysia and Singapore, which have already contacted the Ministry to resume or increase imports of chicken and beef.
In the first quarter of 2020, Brazilian agribusiness exports totaled US$21.39 billion. The agricultural sector's share of total Brazilian exports was 43.2%, higher than the 42% recorded in 2019. Some products in particular have shown significant growth such as soybeans, meat, cotton, peanuts, grapes and juice.