China's imports of Brazilian soybeans drop 24.8% during March over a year ago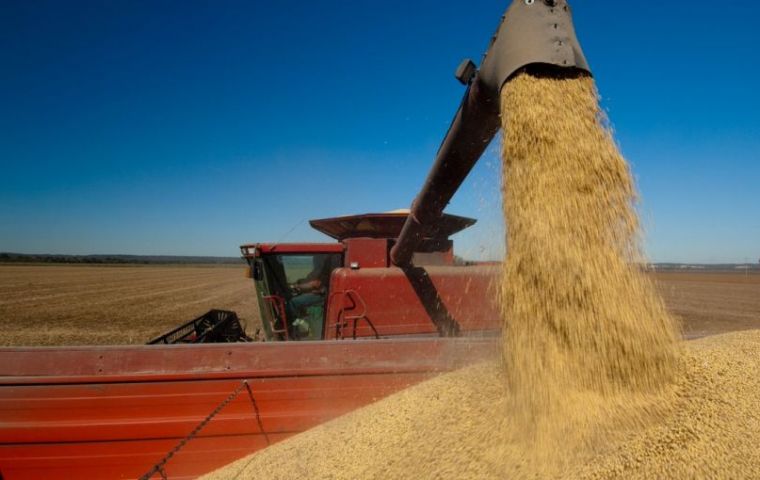 Brazilian soybeans imports to China during the month of March dropped 24.8%, over the same month last year. The data was released by the Chinese General Customs Administration last Sunday, April 26, and shows soy imports from Brazil reached 2.1 million tons in March, compared to 2.79 million tons in the same period last year.
The fall was driven by rains in Brazil at the end of February, which delayed harvesting and subsequent exports, leading to record low stocks of soy and soy meal in China. Some Chinese soy crushers were forced to restrict operations due to a shortage of supply.
A further reason for the drop in imports was that Chinese buyers bought less cargo during March expecting the typical slowdown in demand seen after the Spring Festival holiday.
However, soy shipments from the United States to China reached 1.71 million tons in March, compared to 1.51 million tons last year.
Nevertheless it is worth noting that China's total soy imports in March fell 13% compared to the same month last year, the lowest level in more than five years.