Argentina is not abandoning Mercosur, but "we are in no haste to sign any accord"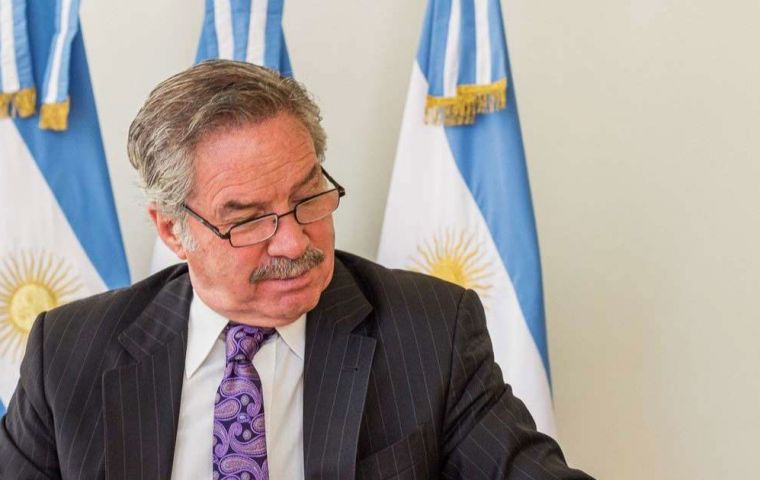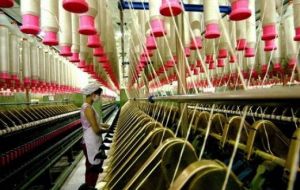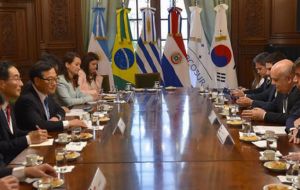 Foreign minister Felipe Sola said Argentina is "not abandoning Mercosur, and did not leave any chair at the table". Furthermore, this Thursday a round of ministerial talks will be taking place, requested by Paraguay, to keep analyzing the legal and institutional framework that some members pretend to speed a list of negotiations with other countries.
However, "we are not going to sign in haste something that can impact us in the future" underlined Solá in reference to the Argentine position in the free trade talks agenda, particularly with South Korea. "We have seen the impatience of Brazil and Uruguay's support to speed up the talks to reach an accord, but we are not ready or in conditions to speed the situation", insisted Solá.
The minister was addressing the Senate Foreign Relations Commission via video conference, and pointed out that for Argentina what matters is the creation of jobs. "The expression 'we are modern but have no industry' does not match with our idea. We are of the idea of having more manufacturing and more employment" Solá pointed out.
"We've come across a political problem: or making Mercosur a priority, or reaching an agreement with Korea. On 24th April we made an effort so as to avoid the disruption, to ensure harmony would not end breaking up"
"International trade demands an open mind. It's not ideology, Argentina is not excluding itself, she has an enormous interest in connecting with the world and to de-ideologize all its relations. But what is not possible is that a highly ideologized world can take us wherever they wish", Solá stated.
The foreign minister also announced that Argentina had just received from Mexico a communication informing the opening of the black beans market "we asked for last January. This is black beans that are grown in the provinces of Salta, Tucuman, Santiago del Estero and Catamarca. We're talking of a 100.000 tons quota, or US$ 240 million in the twelve months. This is what we can call and define as bilateral trade".
Sola was also asked about the thousands of Argentines still stranded in different countries of the world and are waiting to be repatriated. "We've some 70,000 who came in through Ezeiza airport, and since March 17, some 180,000 did so by land, but we also still have 24.000 overseas".
Likewise the lists keep increasing. This is because there is a growing number of Argentine citizens who would like to return and faced with the pandemic must make tough fundamental decisions, and no longer wish to live overseas".
In effect during the second half of March some 56,000 passengers returned to Argentina, but since April first the program changed and now there is a limit, because circumstances have changed, and "we have decided on an assistance program"
The minister finally explained that of the 24,000 still overseas, 6,600 are in Europe; 6,100 in South America; 4,200 in Mexico and Central America; 4,600 in North America and 2,800 in Asia, Africa and Oceania. "We estimate that some 4,600 are in a vulnerable situation, and those who are not in that situation can become vulnerable for economic reasons, but it is my obligation and responsibility to bring home all Argentines back, and that not one is left helpless and forgotten.