Michigan and California reopen lockdowns with go ahead for the auto industry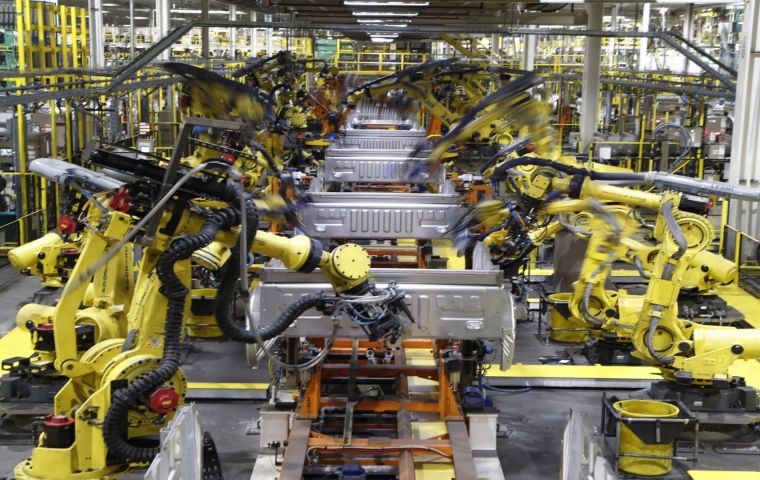 Michigan and California, two U.S. manufacturing powerhouses, acted on Thursday to allow factories to reopen from coronavirus lockdowns over the next few days, as millions more Americans joined the ranks of workers left jobless by the pandemic.
Governor Gretchen Whitmer of Michigan gave the go-ahead to manufacturers in her state to restart on May 11, removing a major obstacle to North American automakers seeking to bring thousands of idled employees back to work this month.
The U.S. auto sector accounts for 6% of U.S. economic output, with more than 835,000 Americans employed in vehicle manufacturing.
Whitmer, however, extended her stay-at-home order for two more weeks to avoid a new wave of coronavirus infections in an industrial Midwestern state hard hit by the virus and by business closures.
Whitmer had held off easing the state's lockdown, drawing protests and hampering efforts to restart vehicle assembly anywhere in the United States because key parts suppliers are based in and around Michigan's automaking hub of Detroit.
In California, fellow Democratic Governor Gavin Newsom unveiled rules permitting manufacturers in his state - ranging from makers of computers, electronics and textiles to aerospace and chemical plants - to reopen as early as Friday.
His order also gave the OK for warehouse and logistics facilities to return to work, and for retail businesses to offer curbside service.
Newsom, the first U.S. governor to halt most commercial activity in his state - on March 19 - said sufficient progress had been made in reducing California's infection rate to allow for a safe, gradual economic reopening.
Companies, however, are required to meet criteria such as physical distancing of staff, coronavirus testing for employees and workplace training on hygiene and infection control.
Ohio Governor Mike DeWine, a Republican, announced further steps on Thursday to permit bars, restaurants, hair salons and other personal care businesses to open this month with social-distancing limits.
Several weeks of widespread business shutdowns meant to curb the contagion have dealt a staggering blow to the U.S. economy, casting Americans out of work in numbers unseen since the Great Depression of the 1930s and stoking pressure on politicians to lift restrictions.
The U.S. Labor Department reported on Thursday 33.5 million workers have filed first-time claims for unemployment benefits the past six weeks. Its closely watched monthly jobs report was due out on Friday, with April's unemployment rate expected to shatter the post-World War Two record of 10.8% set in November 1982.