Argentina extends mandatory lockdown in Buenos Aires and metropolitan area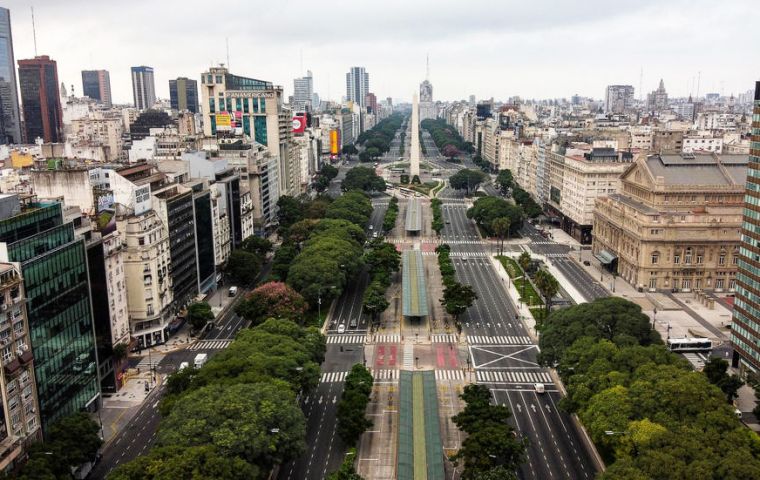 After 50 days in mandatory lockdown, Argentina's President Alberto Fernández announced on Friday that the quarantine will be extended until May 24th.
The city of Buenos Aires and its metropolitan area will remain in full lockdown while the rest of the country will experience certain lifting of restrictions, especially regarding commerce and the industry which will open according to the criteria of the local governments.
Although the quarantine will continue to be rigorous in the city of Buenos Aires, the mayor Horacio Rodríguez Larreta, said children would be able to go out with their parents on the weekends for a walk following certain unspecified scheduling based on their id numbers.
The nation-wide quarantine to stop the spread of the COVID-19 started March 20th and, after two extensions, was scheduled to end next Sunday, May 10th.
However after fifty days businees and industry have been asking for a resumption of production, and so have workers. Likewise government revenue both at federal and provincial level, because of lack of activity has plummeted. Government stimuli, soft credits and family incomes has been met basically with money printing since the country in the verge of another default has no access to money markets.
Argentina has registered 5,611 infected and 293 deceased due to the new coronavirus.