Falklands' civilian population with no Covid-19 cases; normal return to schools and nurseries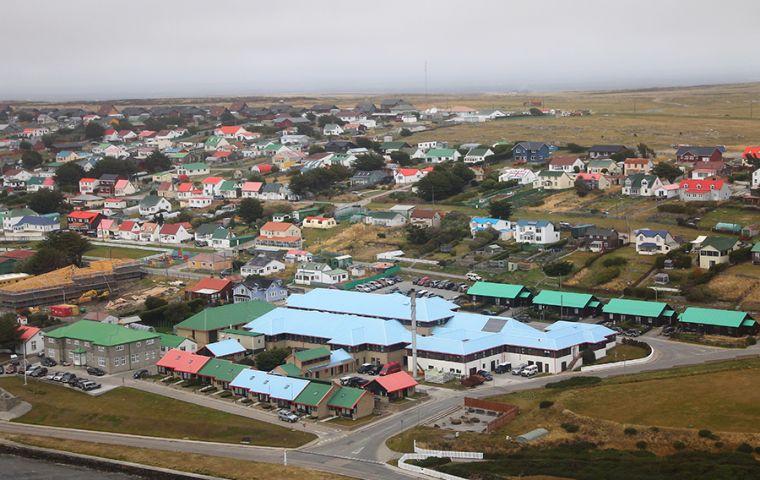 Given the successful compliance of self-isolation and social distancing and other measures implemented by the Falkland Islands Government, FIG, the civilian population of the Islands remains with no positive cases of coronavirus, according to the Monday situation report.
The only 13 positive cases of Covid-19 in the Falklands have been among British military personnel at the Mount Pleasant Complex, MPC, and all of affected have recovered or endede their isolation period.
Meantime hospital laboratory staff in Stanley are continuing the preparation for the introduction in-island Covid-19 testing using a new analyzer. They are now running trial testing of the system. Once this has been formally established there will be no need to send the swabs to the United Kingdom.
So far 402 tests have been carried out in the UK, with the most recent seven tests all negative on Friday for Covid-19.
In a measure to gradually lift the lockdown, schools and nurseries in the Falklands reopened on Monday. Executive Head Teacher Karen Steen said the attendance was very high for both schools: FICS at 98.9% and IJS&CE at 95.4%.
Ms Karen Steen thanked parents and students for their support in reopening. She said students in both schools are conducting themselves responsibly and are a credit to themselves and their families.
Nurseries report very strong attendance as well.
The attendance figures include Camp Education provision which is a mixture of Camp Schools, telephone lessons and visiting teachers. At present Camp Education travelling teachers are unable to travel to West Falkland.
There are no restrictions for people who live on East Falkland to travel to Stanley to bring their children to school and to Stanley House, so long as they don't enter or exit MPC. Boarding home, Stanley House has also reopened today.
A comprehensive information pack has been sent to parents, but those who would like to talk through concerns can contact the schools or the School Nurse service on 28080.
As part of the Government's easing of restrictions, businesses and FIG have also begun to restart - with workers from all sectors able to return today unless otherwise advised.
Guidance to businesses was released last week. It outlines what businesses need to think about and plan for to resume activities and provide a safe environment for staff, and those using their services.
It can be found at the fig.gov.fk/covid-19 page under the heading of Protecting Your Workforce During Covid-19.
The approved travel arrangements for travel between MPC and Stanley are still in place and FIG would like to thank BFSAI and the public for their continued support. At this time this remains an important part of FIG-s response and appreciates the contribution being made by all, but particularly by those who are having to spend time away from family.
Due to everyone's support over the past few weeks FIG has been able to start taking incremental steps back to normality.