IDB US$ 1,7bn loan for Uruguay to address the Covid-19 pandemic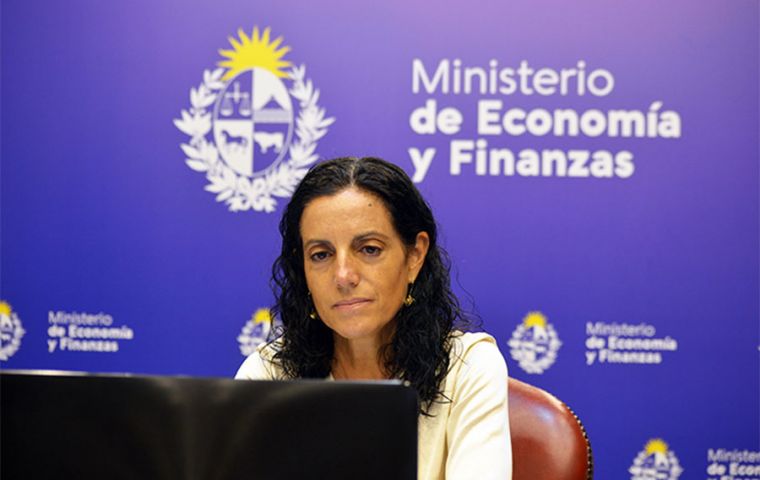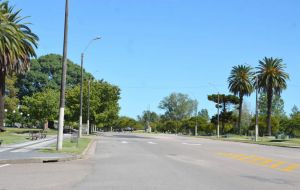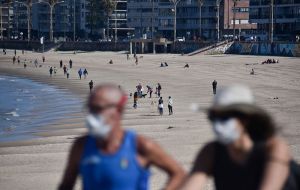 Uruguay's Economy minister Azucena Arbeleche confirmed that the Inter American Development Bank had awarded the country a 1,7bn dollars soft loan to address the sanitary, social and economic emergency as a consequence of the COVID-19 pandemic.
The minister underlined the "quick reply" from the IDB for the "relevant and timely" support to face the impacts of the pandemic which is causing such havoc globally and regionally.
The loan is made up of US$ 1,050bn in contingent credits, another US$ 350 million to support public policies and fiscal performance and four additional operations totaling US$ 311million beginning on the third quarter.
The four operations have been earmarked for economic recovery, credit support for small and medium size enterprises, aiding the most vulnerable suffering socio-economic consequences of the pandemic, advance digitalizing health and clinic records, as well as the increase of financial instruments ahead of possible future pandemics or natural disasters.
The loan is long term, at a low interest and is part of a package of financial support for Uruguay from different multilateral bodies such as the World Bank, the Andean Development Corporation and swaps with several central banks.
Uruguay has an impeccable record when it comes to honoring debts and from the very moment the first virus cases were reported in the country, it rapidly reacted establishing a sanitary emergency with a voluntary quarantine on March 13, plus widespread monitoring and tracking of infections, randomized tests, suspension of classes, social distancing, later the face masks and inviting the so called risk population to remain at home.
At the same moment the government of president Luis Lacalle Pou, announced the creation of a Coronavirus Fund, to which all government officials, elected and/or members of state companies, making over the equivalent of US$ 3,000 a month would have to contribute 20% during three months. This also applied to pensions above that threshold. Later the Legislative and Judicial branches also adhered to the initiative.
Since then the voluntary quarantine and responsible exercise of freedom, has meant that the virus pandemic toll in Uruguay is 22 deaths, out of 803 positive cases, but with 650 recovered and currently 131 undergoing the active process, five of which in Intensive care and including nine health care staff. Since the start of the emergency, some 34,000 swab tests have been done, and local hospitals have some 800 emergency beds.
Uruguay's population is 3,6 million so the above numbers work out at some 23 cases every 100.000 population, considerably less than its neighbors, and last but not least with reliable statistics.
The country has also implemented a raft of measures in support of businesses, the unemployed, and vulnerable families, which includes money and food baskets. Some 120,000 have had to apply for unemployment insurance, but as activity and schools gradually start reopening numbers should begin to go down. Uruguay did not apply a complete clamp on business activity as long as social distancing and face masks were respected.
However despite the encouraging numbers, the team of scientists which advises government (Infectology experts, psychologists, sociologists, plus mathematicians), have warned that the pandemic is far from over, all measures must continue to be strictly complied, besides the fact that autumn has been mild and winter has yet to come when there is a peak of respiratory diseases.
Likewise Uruguay faces a new challenge along its open border with Brazil. Several towns, closely integrated have experienced a surge of positive tests, particularly from the Brazilian side.
President Lacalle Pou this week spoke to his Brazilian peer Jair Bolsonaro and together they agreed on the implementation of a bi-national sanitary accord along the border. Additionally Uruguay has set up several sanitary and police rings on the Uruguayan side of the towns with the purpose of ensuring minimum contact with neighboring areas.