Kiwi relief operation for a longliner operating in Falklands/South Georgia zone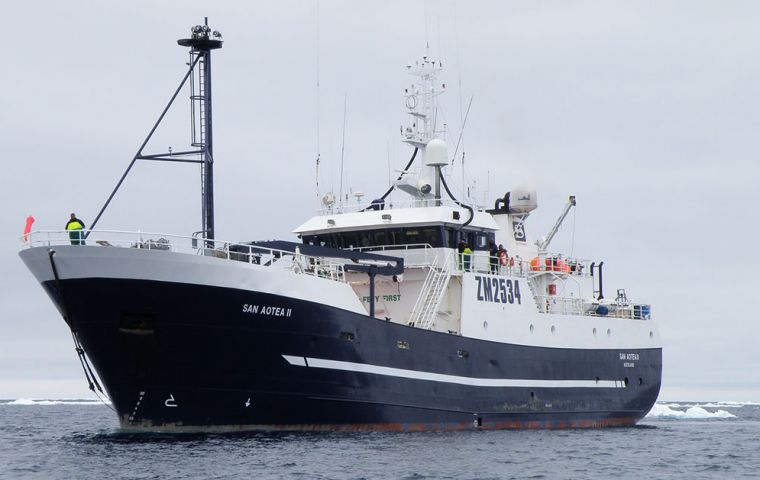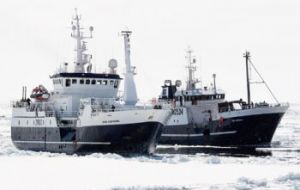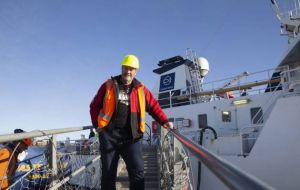 A New Zealand fishing boat has set off on what is quite possibly the longest and most expensive ride. It's gone to pick up 15 New Zealanders who've been fishing for toothfish halfway around the world off South Georgia.
The closing of international borders in South America has left them with few options for getting home. The 'rescue' vessel San Aotea crew has been loading the last of the essentials on board - including a heap of food.
The voyage is expected to take 24 days. The San Aotea from Timaru travels east through the Southern Ocean, round Cape Horn to meet up with the San Aspiring somewhere near the Falkland Islands.
The crews will then swap vessels before the San Aotea goes back round the Cape, across the Southern Ocean to deliver the old crew back to New Zealand.
All of this in the middle of winter. "[There are] icebergs, freezing conditions, and a little bit of daylight, mostly pretty cold," the skipper John Bennett said.
It's a treacherous journey but really the only way to do it while airports and borders remain closed due to COVID.
"With all the isolation and disruption points on the way through this was the best option," says Darryn Shaw, Sanford deepwater fleet manager. Although it will be an expensive option, "there are a few zeroes involved," he adds.
The crew being picked up went to sea before lockdown four months ago, and they are sure there's no virus onboard.
"This takes the NZ bubble and the Aspiring bubble and brings the two together and keeps our people safe," Shaw pointes out. "Both boats are full of NZers - doing it the Kiwi way."
Bennett admits it is the first operation like this he has been involved in. "I've been involved in a couple of search and rescues over the years, but this is different because this is part of our own team rather than somebody else's."
Bennett said he thought the retrieval proposal, which would see them collect the crew at sea, was a "fantastic" option.
As well as retrieving crew, the boat would also drop supplies and a new crew to the San Aspiring and collect fish.
The San Aspiring is expected to return to New Zealand in October once it has completed the fishing season, Shaw said. "We have an obligation to the Government of South Georgia to complete our fishing operation, which also involves scientific research activities."
Shaw said there are 27 crew on board the San Aspiring, all of whom are Kiwis.