UK moves to end "national hibernation" with pubs reopening on July 4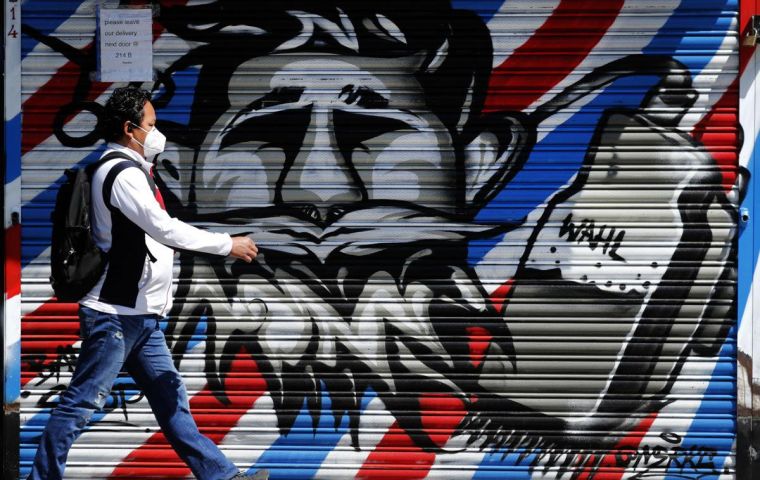 Pubs in England can reopen on Jul 4 after over three months of closure due to coronavirus, Prime Minister Boris Johnson announced on Tuesday, a move hailed by the industry after warnings many premises could shut for good.
British PM Johnson made the announcement as part of an easing of lockdown measures for hospitality, culture and tourism to help kick-start Britain's stalled economy.
Lawmakers in parliament cheered as he called time on the first countrywide closures of all pubs since the Great Plague of 1665, and following a record slump in beer sales.
Calling the moves an end to the country's "national hibernation", Johnson said there must be "minimum contact" between staff and customers, with table service only. Regulars would also have to give contact details in case of any local outbreak.
"I can't wait to get back to the pub ... and I don't even drink," tweeted finance minister Rishi Sunak, calling the package of easing measures "good news for business".
The government has come under pressure over its handling of the COVID-19 crisis and its tentative efforts to reopen the country, with fears of a deep recession after the lockdown shrank the economy by more than a fifth in April alone.
An Oxford Economics study for the Creative Industries Federation last week said 200,000 jobs were at risk, with theatre revenues down by £3 billion (US$3.8 billion).
The British Beer and Pub Association (BBPA) said sales of beer slumped to their lowest level on record in the first quarter of this year, and the industry faced a "cliff edge".
The head of the Confederation of Business Leaders (CBI), Carolyn Fairbairn, said government guidance would be "critical for success".
The British government has recorded nearly 43,000 deaths of those who had tested positive for COVID-19 - the worst toll in Europe - announcing another 171 fatalities on Tuesday. However, the real figure is likely closer to 60,000, based on excess deaths official statistics.