Falklands' leisure tourist arrivals increase 7% and expenditure 12% in 2019/20
Friday, June 26th 2020 - 10:18 UTC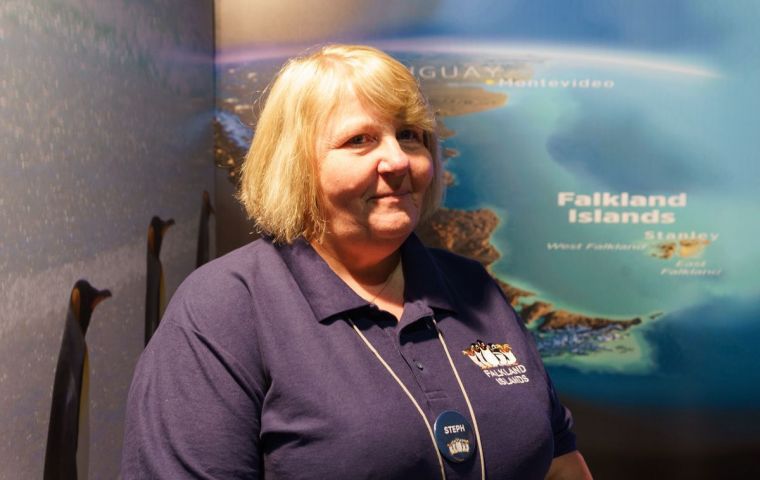 Leisure tourist arrival in the Falkland Islands reached 1,650, during the 2019-2020 season, up almost 7% on the previous year reports Steph Middleton, Executive Director, Falkland Islands Tourist Board.
Ms Middleton said: "we're delighted with the strength of last season". All the main markets performed well, with the exception of Argentina from which arrivals have almost halved in the last two seasons.
The last time visitor numbers surpassed this was in 2007-2008, when we celebrated the 25th anniversary of the Falklands Conflict."
She added, "the results from our Air Visitor Survey show that total expenditure grew by over 12% in 2019 to £4.8 million, serviced room occupancy rates hit almost 50% over the year for the first time, FIGAS flew a record 3,255 leisure passenger trips, and we welcomed over 72,000 visitors into the Jetty Visitor Centre - 11% more than ever before."
The economic significance of the sector is also rapidly expanding, with almost £18 million generated in direct visitor expenditure, taxes and other levies in 2019 from land-based and cruise visitors.
Full details of the season and results from the 2019 visitor surveys will be released at the end of June by FITB in their Annual Tourism Report.
Ms. Middleton concluded that "with the growth of land-based tourists and the record-breaking cruise visitor season, the Falkland Islands is showing its increasing popularity and importance as the gateway to the Antarctic, and a much sought-after destination in the Southern Atlantic region." (Penguin News)