Six out of ten children in Argentina live in poverty, UN data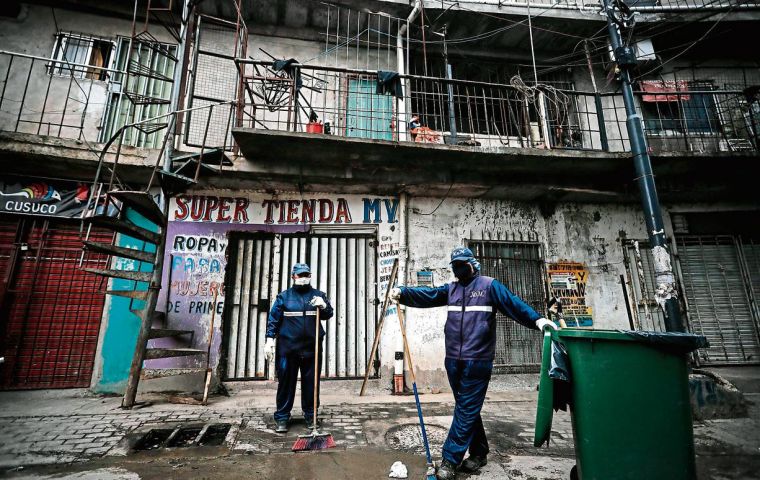 The global pandemic has hammered Argentina's economy, which is now expected to shrink around 12% this year, driving millions into poverty and leaving almost six out of every 10 children and adolescents below the poverty line, United Nations data show.
Argentina's populist government has extended a lockdown in and around Buenos Aires until Jul 17 after a recent sharp spike in COVID-19 cases. It has rolled out measures to support those worst affected, while grappling with a public debt crisis after a ninth sovereign default in May.
Argentina has reported over 77,000 confirmed cases of COVID-19, with around 1,550 deaths. Cases have jumped recently, but remain fewer than in neighboring Chile, Peru and Brazil, but however far below Uruguay and Paraguay.
Roberto Valent, UN coordinator in Argentina, said the pandemic was leading to a spike in poverty and predicted that 58.6% of children and adolescents would be in poverty by year's end. That is up from 53% in late 2019.
"We already have a level of growth in poverty that goes far beyond what Argentina could have foreseen even in its worst nightmares," said Valent. Up to 850,000 jobs could be lost this year due to the coronavirus, he estimated.
Argentina's economy is expected to contract by 12% in 2020, a monthly central bank poll of analysts showed on Friday, worse than the previous estimate of a 9.4 per cent decline, as output is ravaged by measures to tame the COVID-19 outbreak.
The central bank poll of 41 analysts projected that inflation will be 40.7% this year with many prices frozen, including government services.