Britain prepared to leave the EU in terms similar to Australia, Johnson tells Merkel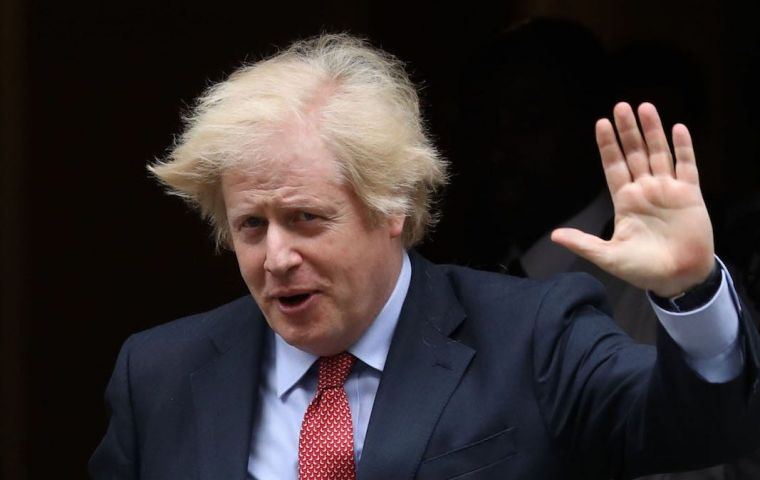 Britain is prepared to leave the European Union on the same terms as Australia has with the bloc if it cannot agree on a future trading deal, Prime Minister Boris Johnson told Germany's Angela Merkel in a telephone call on Tuesday.
"On the future relationship, the prime minister underlined the UK's commitment to working hard to find an early agreement out of the intensified talks process," a Downing Street spokeswoman said.
"He also noted that the UK equally would be ready to leave the transition period on Australia terms if an agreement could not in the end be reached."
Australia does not have a comprehensive trade agreement with the EU. Much of EU-Australia trade follows default World Trade Organization rules, though specific agreements are in place for certain goods.
German Chancellor Merkel said upon taking over the EU's rotating presidency last Wednesday that both her country and the 27-nation bloc "should prepare for the case that an agreement is not reached".
London and Brussels are supposed to agree new trade terms in the meantime that prevent ties from reverting to the minimum standards - and accompanying high tariffs and quotas - of the World Trade Organization.
Brussels has shrugged off Johnson's repeated threats to walk away and accept very distant relations with the bloc that complicated trade but gave Britain broader independence.
The differences between the sides remain vast. London refuses to accept jurisdiction over trade disputes by the European Court of Justice and wants a much bigger part of fishing waters it now shares with the bloc.
A separate dispute concerns the degree to which Britain must follow EU rules on state aid to important economic sectors as well as labor and environmental rules.