"Global Britain" human rights policy faces the challenge of condemning Beijing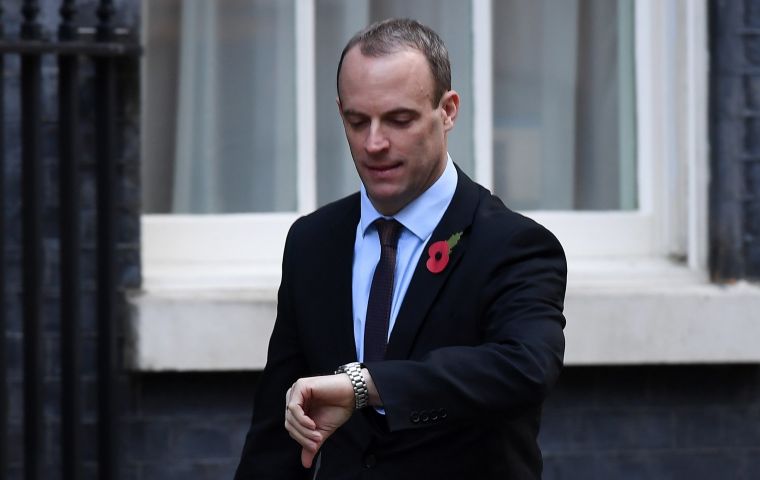 Britain's new post-Brexit sanctions regime faces an early test over London's deteriorating relationship with China, as calls mount for it to be used against Beijing officials.
Foreign Secretary Dominic Raab said the government now has the ability to impose sanctions on people involved "in the very worst human rights abuses" around the world.
London is looking to forge a new foreign policy path dubbed "Global Britain" on its own after it quit the European Union in January, leaving it without the combined clout of the 27 remaining member states.
Under the new sanctions regime, restrictions were immediately announced against 49 "notorious" individuals, most of them Russian and Saudi nationals, which immediately drew Moscow's ire and the promise of tit-for-tat action.
But it also prompted calls from prominent members of parliament for the list to be extended to other countries, notably China.
"Most commentators probably thought that Russia would be the case that would test the UK," Richard Whitman, associate fellow of the Europe Programme at the Chatham House think-tank said.
"The China/Hong Kong case came out of nowhere and has brought a lot of thinking about sanctions further forward."
London and Beijing have been at loggerheads since China passed a controversial new security law for the former British colony of Hong Kong, which prompted Britain to offer refuge to up to three million in the city state.
The relaxing of immigration rules for British National Overseas passport holders and their dependents raised the diplomatic stakes and saw China warn of unspecified "consequences".