UK and US warn Guyana to respect election results and "avoid frustrating the will of the people"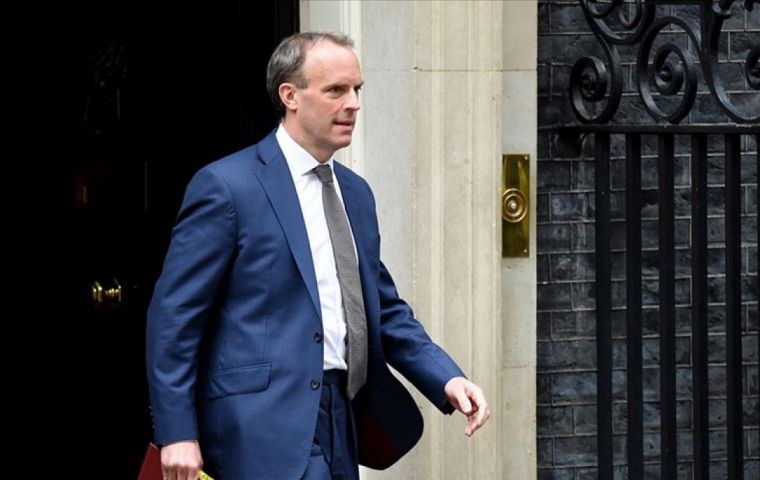 United Kingdom expressed disappointment with the current authorities of Guyana which so far have not recognized the results of elections held four months ago, frustrating the will of the people.
The United States has expressed a similar view and has anticipated sanctions against personas acting to derail democracy in Guyana.
In a statement Foreign Secretary Dominic Raab said that "it has been over four months since elections in Guyana - no electorate should have to wait that long for a result. The UK is disappointed by the ongoing attempts to frustrate the will of the people. The Caribbean Community scrutinized recount cleared the way to declare a legitimate result. That should now happen.
Likewise, "any government sworn in on the basis of non-credible results will face strong international condemnation and consequences – we have started the process of putting those consequences in place. The UK pays tribute to the patience displayed by the people of Guyana during this challenging time.
Meanwhile United States Ambassador to Guyana Sarah-Ann Lynch defended Washington's move to impose sanctions against persons in the country acting to derail democracy, while saying that it is driven by the concern that the US and over 130 other nations share about the repeated efforts to undermine the will of the people.
"We [the United States] are friends of Guyana. As you know we have been providing assistance here for years and have great cooperation with Guyana on many common objectives we have in the hemisphere. Our objective is to make sure that democratic principles are adhered to as well as the rule of law," Lynch told a virtual press conference yesterday.
"We are focused on Guyana. It has nothing to do with any other nation. We are not alone in our conclusions here. Over 130 nations, as I mentioned… have all come to the same conclusion that this national vote recount is the count that needs to be used in order to make sure the will of the Guyanese people stand," she added