Record export of Brazilian beef in July; China becomes the insatiable client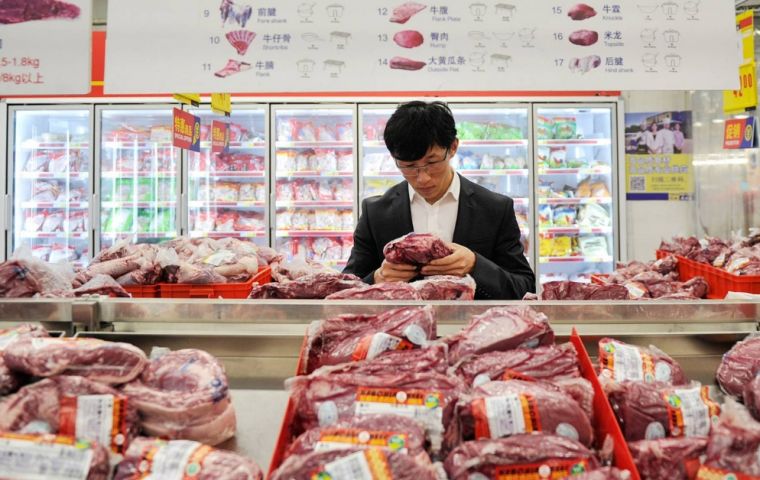 Brazilian beef exports including fresh and processed products reached a monthly record of 194,093 tons during July, up 17% from the same month a year ago, according to the Brazilian Slaughterhouse Association (Abrafrigo).
The previous record was reached last May when Brazil shipped 183,018 tons of beef products. Abrafrigo also reported that overall revenue was up 22% in July at US$776.3 million.
According to Abrafrigo, "Chinese purchases have more than compensated for the drop in sales to the European Union and to the Arab countries, caused mainly by the Covid-19 epidemic that drastically reduced consumption away from home".
China currently accounts for 57.5% of Brazilian exports in the sector. In July, the Chinese market reached the highest level of the year in purchases from Brazil, at 115,180 tons. So far, the biggest acquisitions had been seen in May, when the Chinese imported 83,900 tons of beef.
The cumulative total until July 2020, shows total Chinese imports (including Hong Kong) reached 634,624 tons – almost double the 381,325 imported in the same period in 2019.