Mexico passed the 100,000 coronavirus deaths mark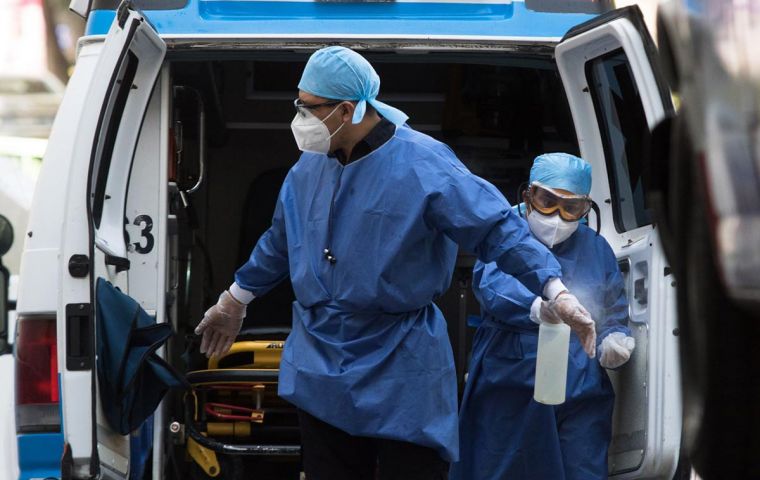 Mexico passed the 100,000 mark in COVID-19 deaths on Thursday, becoming only the fourth country — behind the United States, Brazil and India — to do so.
José Luis Alomía Zegarra, Mexico's director of epidemiology, announced that Mexico had 100,104 confirmed COVID-19 deaths. The milestone comes less than a week after the country said it had topped 1 million registered coronavirus cases, though officials agree the number is probably much higher.
Mexico's living bear the scars of the pandemic along with their lost friends and loved ones. Many surviving coronavirus victims say the psychosis caused by the pandemic is one of the most lasting effects.
Mexico resembles a divided country, where some people are so unconcerned they won't wear masks, while others are so scared they descend into abject terror at the first sign of shortness of breath.
With little testing being done and a general fear of hospitals, many in Mexico are left to home remedies and relatives' care. Such is the case in the poverty-stricken Ampliación Magdalena neighborhood on Mexico City's rough east side, where most people work off-the-books as day laborers at the city's sprawling produce market.
The busy market was the scene of one of the first big outbreaks in the greater metropolitan area, home to 21 million people, and so early on in the pandemic local undertakers were swamped with corpses.
The local funeral home "looked like a bakery, with people lined up, with hearses lined up," said community leader Daniel Alfredo López González. The owner of the funeral home told him some people waited to get bodies embalmed for burial while others were in the line to get their relatives' remains cremated.
The lack of testing — Mexico tests only people with severe symptoms, and has performed only around 2.5 million tests in a country of 130 million — the lack of hospitals in many areas and the fear of the ones that do exist, has created a fertile breeding ground for ignorance, suspicion and fear.
The outbreak has likely been made worse by chronically underfunded public hospitals as well as a large informal economy in which millions are forced to leave home each day to earn a living. Government officials acknowledge that the count almost certainly reflects only a fraction of the real death toll.
From the start of the pandemic, the government has eschewed taking on debt to fund bailouts for businesses or cash payments for workers - a different approach from many other nations that sought to cushion the economic blow.