Mercedes Benz luxury car production in Brazil will shut down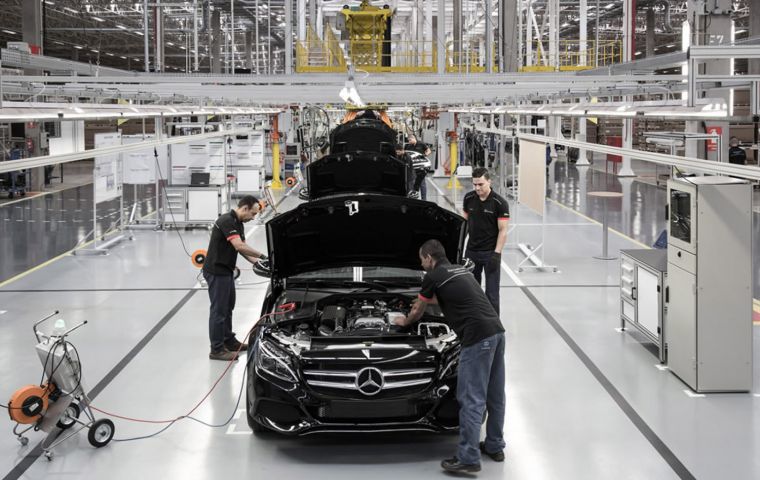 German automaker Mercedes Benz said this week that it would wind down car production in Brazil, shutting down its small factory dedicated to producing luxury vehicles in the city of Iraccemapolis, costing some 370 jobs.
The company said in a statement that the pandemic had caused a drop in demand for luxury vehicles that made it unsustainable to keep the factory open.
"The economic situation in Brazil has been difficult for many years and was aggravated by the covid-19 pandemic, which caused a significant drop in premium car sales," explained J. Burzer, board member of Mercedes-Benz AG, quoted in the statement.
Until Wednesday, the company manufactured some of its luxury vehicles at this plant, including the C-Class sedan and the GLA SUV, with which it supplied the Brazilian market and exported to some neighbouring countries.
In any case, the German manufacturer clarified that it will keep the plants that produce trucks and buses.