Chilean army base in Antarctica detects 36 positive Covid-19 cases; Navy support vessel blamed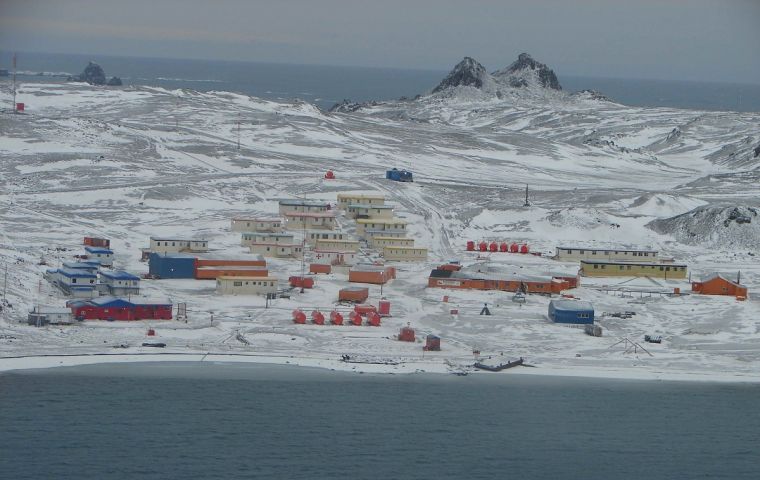 A coronavirus outbreak with 36 positive tests was reported on Monday at a Chilean Army base in Antarctica, the only continent, up to now, free of the virus. The army's Monday release said that at the Bernardo O'Higgins Riquelme base, following suspicions, swabbing testing was practiced in all personnel resulting in 36 positive cases, of which 26 belonging to the Army and ten to members of a contractor, doing maintenance work at the base.
All positive cases have been isolated and are under constant monitoring with, so far a favorable diagnosis with no complications associated to Covid-19.
Apparently contagion was traced to a Chilean navy support vessel, "Sargento Aldea" which called at the base from 27 November to 10 December on a logistics mission.
On return to mainland Chle, the port of Talcahuano, on December 16, three members out of a crew of 208, tested positive. Immediately the whole crew was quarantined on board the vessel, and so far "are in good health conditions complying with the sanitary mandatory protocols for such a situation".
The Chilean navy also admitted that several cases had also been detected when the vessel called at Punta Arenas on 10 December.
However the navy also points out that as a precaution before the vessel left for Antarctica the whole crew were submitted to swab tests. Once they all tested negative, "Sargento Aldea" left Punta Arenas for the Antarctic base.
Until now Antarctica was one of the few places in the world which was free of the coronavirus, following an upgrading of controls and cancelling of all tourist visits to the region.
The Chilean army added that all non indispensable staff has been flown back to Chile while following on strict instructions from the Antarctic Treaty, and contrary to a long established no doors tradition, all contacts among personnel of the forty bases and stations in Antarctica have been completely banned.