Colombian defense minister and respected politician dies of Covid-19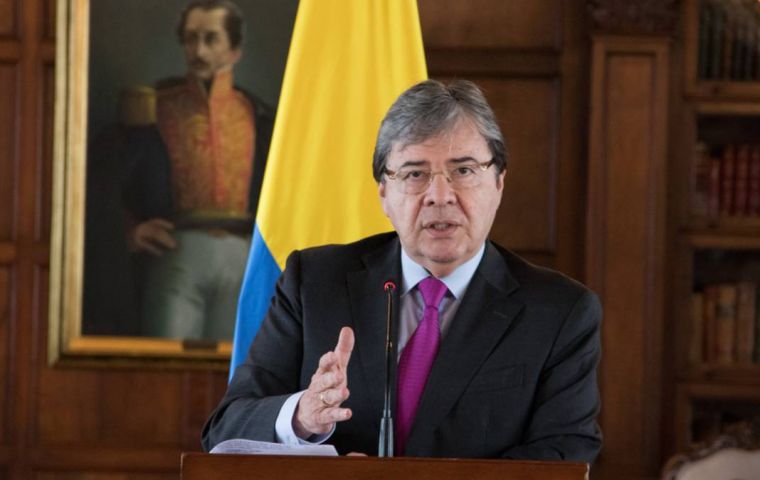 Colombia's defense minister has died in hospital after contracting coronavirus, the government announced. Carlos Holmes Trujillo, 69, was taken to hospital with Covid-19 earlier this month and had developed viral pneumonia.
"Colombia has lost one of its best men," President Ivan Duque said. A long-serving politician, Mr. Trujillo was a key figure in Colombia's struggle to combat organized crime. He had been treated in intensive care in a military hospital in the capital, Bogotá.
José Renán Trujillo paid tribute to his brother on Twitter writing, "It is with great pain that I hear my brother has died. He fought for his convictions and he died defending them."
Mr. Trujillo's career spanned more than 30 years through some of Colombia's most violent periods, including the government's conflict with armed rebel group Farc.
He was part of the reform of Colombia's constitution in 1991 which was a condition of a peace deal with prominent guerrilla group M-19.
A former mayor of the city of Cali, he held a range of government positions including the interior minister, foreign minister, and education minister.
As defense minister, he coordinated military and police operations against drug trafficking, illegal armed groups, and illicit mining.
Several senior Colombian politicians have been infected with Covid-19 since the start of the pandemic, including indigenous leader Luis Fernando Arias who is currently gravely ill after contracting the disease.
Colombia has reported more than two million coronavirus cases and nearly 52,000 people have died.