Secretary of State Blinken: US-China is "arguably the most important relationship in the world"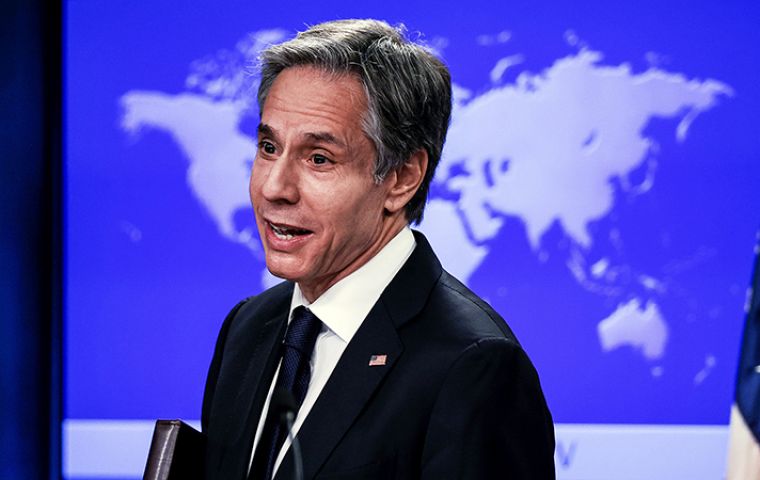 The United States-China relationship is "arguably the most important relationship that we have in the world," Secretary of State Antony Blinken said during his first full day in office.
"We favor cooperation with China on climate change and other issues", although he reiterated claims of genocide against Uighur Muslims in its Xinjiang region.
"Increasingly, that relationship has some adversarial aspects to it. It has competitive ones. And it also still has cooperative ones," he said, adding that battling climate change was in the interest of both countries.
"I think, and hope, that we'll be able to pursue that, but that fits within the larger context of, of our foreign policy, and of many issues of concern that we have with China; issues that we need to need to work through."
Blinken insisted that his judgment remains that genocide was committed against the Uighurs "and that hasn't changed".
Blinken was greeted at the State Department on Wednesday morning by employees wearing masks and keeping their distance as a coronavirus precaution.
Addressing them, he promised to repair ties with global partners and show the world America can lead, adding that conversations he had had already showed a "very, very strong desire for the United States to be back in the room."
The Biden administration has vowed a tough approach to "out-compete" China, but backers of a hard-line policy towards Beijing have raised concerns that it may be forced to compromise on this to make progress on issues such as climate and North Korea.