An enriching year for Falklands Biography Dictionary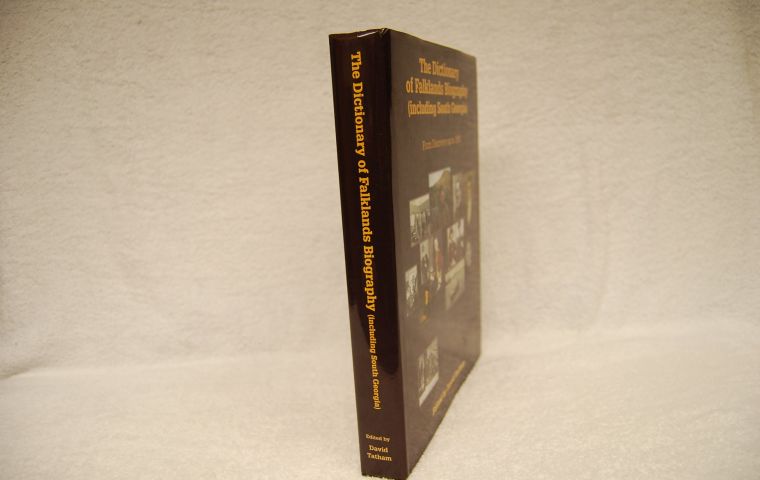 2020 was a year of substantial progress for the Dictionary of Falklands Biography website reports its administrators. The average number of hits recorded every day was 40, a yearly total exceeding 13,000.
This was an impressive increase over 2109, when only 3,300 visitors went to the site in the last six months. There was a good spread of visitors from 116 countries: most came from the UK – 6,505, or 48%, while other countries include the USA (2972 – 22%), Argentina (416 – 3%) and the Falkland Islands themselves, (264 – 2%).
The number of images on the site has risen over the year: there are now 1,634, whereas the original printed volume only had 365. Almost all the articles are now accompanied by images and several have five or six pictures attached. Collecting the additional photos and painting has been the work of the website's researcher Dr Stephen Palmer who has received invaluable help from Tansy Bishop at the Jane Cameron National Archives and Teena Ormond at the Dockyard Museum.
Others who have contributed include Sally Blake and Joan Spruce in Stanley, while in England Bob Burton has collected material.
A total of eight new biographies were added to the website in 2020 and three more have been posted in January. These newcomers include Mrs. Dora Blake (1853-1923) an early settler and gifted amateur artist and two sea captains from Newfoundland, Robert Sheppard and Eugene Burden, who were employed by the Falkland Islands Dependencies Survey (FIDS).
A considerable number of entries have been enlarged and comments have been included. References to additional material available on the web have also been added.
One major change which passed almost unnoticed, thanks to the skill of the site's webmeister, Mr Tom McAdam, was the transfer of the site to a new host server. Reviewing the year, the editor of the DFB, David
Tatham, wrote "2020 has been a year of real progress and every user of the DFB website should be grateful to Stephen Palmer our researcher, to Tom McAdam our webmeister, and to everyone who has contributed to the development of the site. We are constructing an essential resource for the study of Falklands history."