The first Pitaluga to arrive in the Falklands: 1838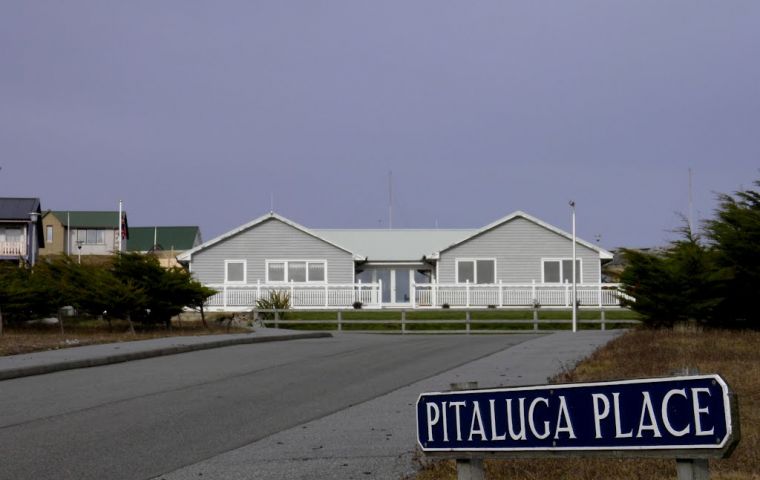 The 1851 census noted Andreas Pintaluga as a gaucho. The son of Benito and Celestina he was born in Gibraltar in 1822.
As a young man Andrez migrated down through South America, via Montevideo, with fellow Gibraltarians Pascal and Angela Recano, arriving for the first time in the Islands in November 1838. (Port Louis records show Lt Lowcay of HM Ketch Sparrow giving them permission to rebuild an old ruined house in the settlement.) On September 11 1841 he was taken on contract as capataz (foreman) of the gauchos, primarily engaged in catching and taming wild horses and slaughtering wild cattle.
Andrez Pitaluga worked all over East Falkland, at various early ranching locations including in Lafonia for the Lafone brothers around 1852, and at Second Corral (the early Teal Inlet settlement), where there was a considerable hide salting works established. Being something of a mason, he had a hand in building a number of stone cattle corrals and cottages around East Falkland and also on Saunders Island.
At Gibraltar Station, three out of four dwellings and a small barn constructed in stone by him still exist and are in use and in Stanley he built the large stone house at 33 Fitzroy Road, formerly known as the 'Pink Shop'.
He married Margaret McIntosh Edwards at Hope Place in Lafonia in 1850 or 1851 and they had 10 children.
In 1869, Andrez began to acquire small areas of former Crown Grant land in the north of East Falkland, with surrounding leases, to begin farming on his own account. During this time, he faced a considerable battle with the Falkland Islands Company, who were opposed to the grant- ing of additional leases to him, but he had the support of govern- ment in continuing to develop the area, particularly around Salvador Water.
Taken from an original article by Nicholas Pitaluga