China doing its homework and ozone layer recovery back on track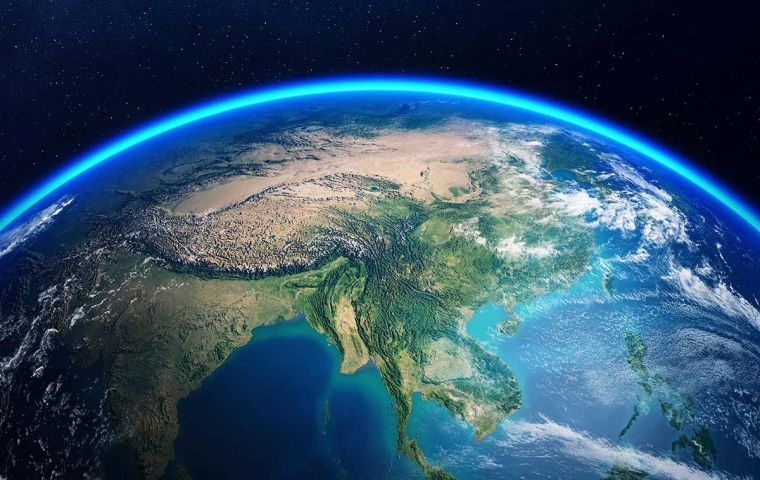 In recent years, scientists had been alarmed by a sudden unexplained rise in ozone attacking chemicals in the atmosphere. Higher levels of trichlorofluoromethane, also known as CFC-11, were showing up in air samples — despite being officially banned worldwide since 2010.
Scientists were worried that this surge was slowing efforts to fix the thin protective layer in the Earth's atmosphere which absorbs most of the sun's ultraviolet radiation. Unfiltered exposure to the sun's rays can contribute to DNA damage and increase the long-term risk of skin cancer and other health issues.
But on Wednesday, two studies published in science journal Nature reported that atmospheric concentrations of CFC-11 had once again dropped significantly. By late 2019, levels were falling by about 1% a year — the fastest on record, according to the report — showing that the world was back on track to repairing the damage to the Earth's ozone layer by mid-century.
Using data and measurements from air-monitoring stations in South Korea and Japan, scientists were able to determine that the largest source of the global increase in "rogue emissions" attributed to factories in eastern China were no longer active.
Stephen Montzka, an atmospheric chemist at US scientific agency the National Oceanic and Atmospheric Administration (NOAA) in Boulder, Colorado who led one of the studies, said the setback caused by the illegal emissions was expected to be "negligible."
The international treaty, agreed in 1987 to ban the production of ozone-depleting chemicals, has been signed by almost every country in the world. CFC-11, once used in refrigerants, as propellants in aerosol cans and in polyurethane foam insulation, has been officially banned since 2010.
"The [Montreal] treaty did its job," Durwood Zaelke, president of the Institute for Governance & Sustainable Development, an advocacy group based in Washington, told Nature. "Whoever the offending parties were — including most definitely China — they got their act together."
"China also did its part in strengthening its policies, regulations, monitoring and enforcement," Seki said
The illegal emissions first came to light in May 2018, when researchers with NASA and the NOAA noticed an unexplained spike in atmospheric concentrations of CFC-11 dating back to 2013. From 2002 and 2012, according to Nature, CFC-11 emissions fell by about 0.85% a year. But from 2013 that figure was cut almost in half, to about 0.4% — the result of about 13,000 metric tons a year of newly produced CFCs in the atmosphere.
Scientists and researchers with the Environmental Investigation Agency (EIA) were able to trace around 60% of the illegal emissions to eastern China. Posing as buyers, EIA investigators found the use of CFC-11 was widespread in China's plastic foam sector. The banned chemical is cheaper than the alternatives and was found to be widely used to produce more effective insulators for the booming construction industry.
"Our investigations revealed widespread illegal use of CFC-11 in China as a blowing agent for the production of polyurethane (PU) foams," said Clare Perry, a climate campaign leader with EIA. "The information we provided kick started a nationwide inspection and enforcement action by China, which has clearly been successful."