Coronavirus restrictive measures: Costa Rica reopens land borders after over one year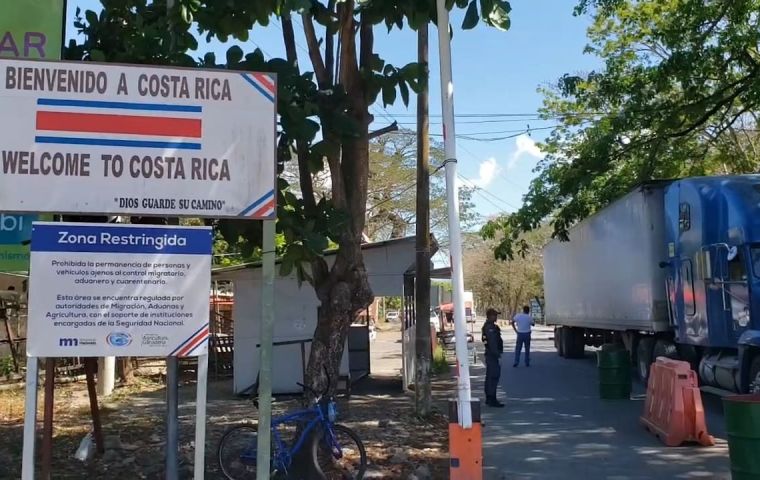 The Costa Rican Government is reopening its land borders Monday in a step towards the gradual return to normal life, it was announced, after their March 18, 2020 closure due to the Covid-19 pandemic.
Tourism Minister Gustavo Segura said in a video transmitted on social media that gradual process of reopening leisure activities in the country were set to continue.
By reopening its borders with Panama and Nicaragua, Costa Rica will allow the entry of tourists who do not require a visa, but must meet the same requirements as those who enter by sea or air with regards to the coronavirus pandemic.
Apart from the an epidemiological form to be filled out, visitors shall be asked to have purhased medical insurance that covers any covid-19 expenses they may incur.
Segura specified that as of Monday all land borders were going to reopen in a move to attract foreign vacationers who are betting on a multinational experience, particularly European tourists who are known to like the country's landscapes as he made a list of all the attractions that will be once again become available.
Under the new regulations, Costa Rican nationals or residents will no longer be required to observe a mandatory quarantine upon reentry.
In addition to that, Nicaraguans with jobs in Panama are authorized to pass through Costa Rica through the Sanitary Bubbles operations, coordinated since 2020 between immigration authorities.
But at this stage, would-be migrants willing to reach the United States shall not be let through.
"This is the so-called controlled mixed migratory flow, coming from Panama. These people must remain in the shelters set up in that country," the Costa Rican Presidential House said in a statement.
Costa Rica closed all its borders on March 18, 2020 in order to contain the pandemic, but seaports and airports were reopened in August. Now, tourists who do not require an entry visa will be the first to be admitted by land. Those who do nned a visa will have to wait for Costa Rican consulates to reopen.