Chile has new immigration law after eight years in Congress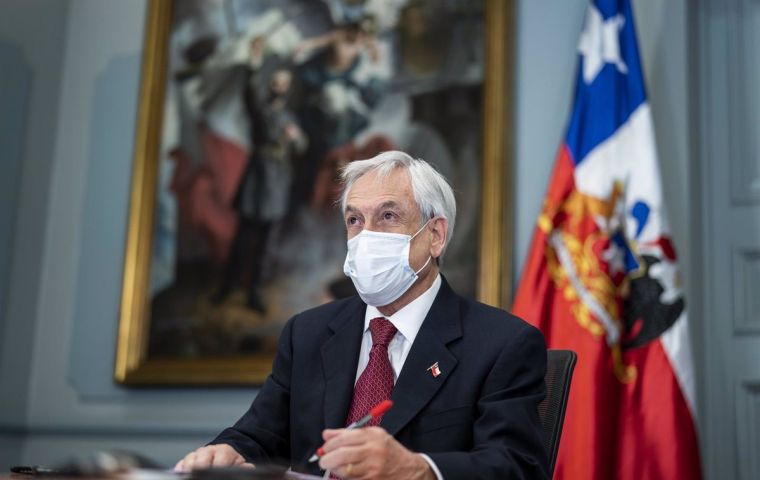 Chile's President Sebastán Piñera Sunday signed into law the new migration law which spent eight years in Congress before being passed.
Under the motto "getting our house in order," the new norm replaces one of the oldest immigration laws in Latin America, passed in 1975 during the dictatorship of Augusto Pinochet (1973-1990), when the military regime sought to restrict the entry of migrants.
However, the new law was spared no criticism as it is perceived to seek greater border "rigidity" and expedite deportations.
"The objective is to put order in our house through an orderly, safe and regular policy that allows legal immigration and combats illegal immigration," said Piñera.
The new law, entered in 2013 into Parliament by Piñera during his first presidential tenure (2010-2014) makes deportations easier and requires obtaining a visa in the country of origin in order to prevent foreigners from entering as tourists and change their immigration status after arrival.
The rule was approved last December in Parliament. But in January, a group of left-wing deputies presented an injunction before the Constitutional Court, which objected to six articles, including one which provided for the 72-hour detention pending deportation and others establishing the conditions for the return of children and adolescents to their country of origin.
Initially, the norm established that "unaccompanied" minors could "be subject to an assisted return procedure to the country of which they are nationals", but this was rejected by the court.
While for the ruling party this new regulation is the way to face the growing migratory phenomenon, the opposition estimates that the hardening of the borders will lead to an increase in migrants crossing through unauthorized paths. "This law represents a closure of possibilities for migrant workers and goes against the progress of bilateral agreements in the region," said Rodolfo Noriega, secretary general of the National Coordinator of Immigrants in Chile.
Irregular immigration through the Bolivian border has been on the rise, particulaly in February and March, leading to clashes with health authorities over covid-19 medical assistance and treatments, which resulted in five deaths.
The Government of President Piñera has summoned the Armed Forces to combat "coyotes" who smuggle people into Chile, which remains attractive in light of its political and economic stability.
There are around 1.4 million immigrants in Chile, that is around 7% of the country's population. Venezuelans make for the bulk of them, followed by Peruvians, Haitians and Colombians.