Full lockdown in four Colombian cities going through third wave of covid-19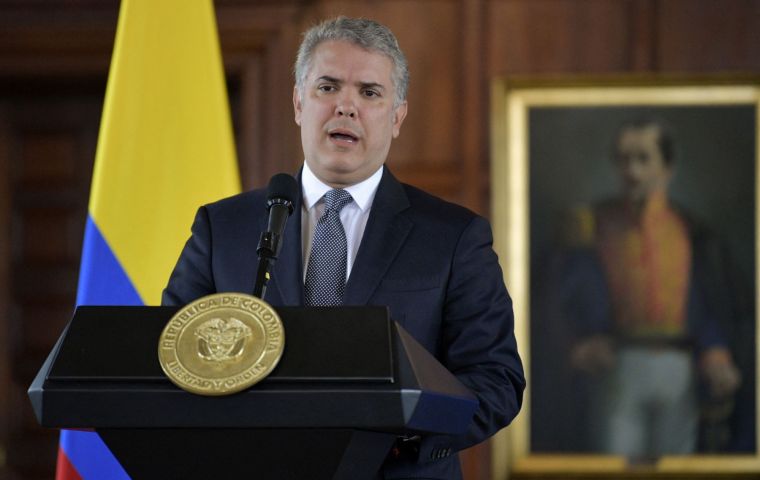 The Colombian government Tuesday imposed a full-scale lockdown on the cities of Bogota, Medellin, Barranquilla and Santa Marta as new covid-19 infections push Intensive Care Units to their limit, it was reported.
President Iván Duque announced on his daily TV show. The new restrictions are to have a direct impact on the lives of around 12 million people.
"The next few weeks are going to be of enormous challenges in the health systems of the whole world (...) and there are already compelling reasons in our country to be able to say that in several places a third peak is occurring," said Duque.
The new measures are to be effective in Bogotá and Medellín on Thursday at midnight, while the other and as of this coming weekend in the other two places.
Under the new confinement rules, only workers deemed to be "essential" will stick to their usual schedules, while households will be allowed to have one family member buy groceries and supplies.
Since late March, authorities have imposed a curfew that yielded results below the experts' expectations and a lockdown in Bogotá was insufficient, as infections and deaths from covid-19 remained on the upward trend.
Since the first case of covid-19 was detected in March 2020, the country of 50 million inhabitants has registered almost 2.6 million infections and more than 66,000 deaths. Around 3.2 million people have already been vaccinated, out of the more than 35 million needed to achieve herd immunity.