Brazil's Anvisa green-lights studies of new Chinese covid-19 vaccine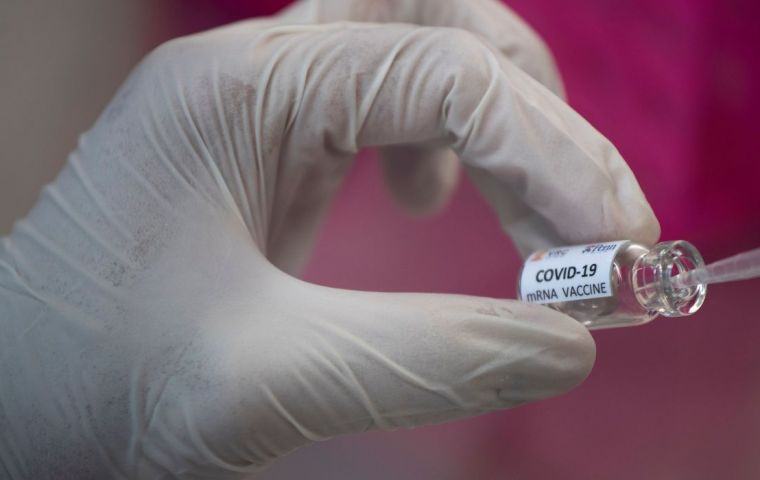 Brazil's National Health Surveillance Agency (Anvisa) has given the green light to clinical trials on volunteers of a potential anti-Covid-19 vaccine produced by the Chinese laboratory Sichuan Clover Biopharmaceuticals, it was announced.
Anvisa said in a statement phase two and three tests are good to go in the country. Sichuan Clover's drug is produced from a combination of proteins with synthetic adjuvants which boost the body's immune response.
It must be administered in two doses with an interval of 22 days and will be tested in some 12,100 Brazilians aged 18 or over in the states of Rio Grande do Sul, Rio Grande do Norte and Rio de Janeiro, Anvisa explained.
The new antidote, named SCB-2019, is to be tested on 22,000 volunteers in Latin America, South Africa, Belgium, China, Spain, Poland and the United Kingdom.
For the authorization, Anvisa took into account data from earlier stages of product development, non-clinical in vitro and animal research, as well as preliminary records of ongoing practical investigations.
"The results obtained so far have demonstrated an acceptable safety profile for the candidate vaccines," said Anvisa.
SCB-2019 is the sixth study conducted in Brazil of a drug against the SARS-CoV-2 coronavirus, after those of AstraZeneca, Sinovac, Pfizer, Janssen and Medicago R&D.
The approved clinical trial is a phase 2/3 (CLO-SCB-2019-003), double-blind, randomized, placebo-controlled trial, to assess the efficacy, immunogenicity and safety of the recombinant SARS-S protein subunit recombinant vaccine. CoV-2 (SCB-2019) with the adjuvant CpG 1018 / Alum for prevention of COVID-19 mediated by SARS-CoV-2 in participants from 18 years of age or older.
Since the recognition of public calamity in Brazil due to the pandemic of the new coronavirus, the Agency has adopted strategies to speed up the analysis and decisions on any demand that has the objective of facing Covid-19. One of these strategies was the creation of an evaluation committee for clinical studies, records and post-registration changes of drugs for the prevention or treatment of the disease.
Within this trial, there are three phases (I, II, III), where information on activity, functioning and safety is collected so that the product can be released to the market and used in patients along with the standard treatment of the research.
For conducting any clinical research involving human beings, approval by the Research Ethics Committees (CEPs) and / or the National Research Ethics Commission (Conep) is mandatory. The approval of clinical research by Anvisa applies only to clinical research that has the purpose of registration and post-registration of medications, by requests from sponsoring companies or their representatives.
According to Anvisa, during phase I, small groups of individuals, usually healthy adults, are evaluated to verify safety and determine the type of immune response caused by the vaccine. In this phase, challenge studies can also be carried out in order to select the best vaccine projects to proceed to the next phase.
In phase II, a greater number of individuals is included and the vaccine is already administered to individuals representative of the target population of the vaccine (babies, children, adolescents, adults, the elderly or immunocompromised). In this phase, vaccine safety, immunogenicity, dosage and method of administration are evaluated.
In phase III, the vaccine is administered to a large number of individuals, usually thousands of people, in order to demonstrate its efficacy and safety, that is, that the vaccine is capable of protecting individuals with the least possible adverse reactions.