Paraguay beef exports on the rise, mainly to Chile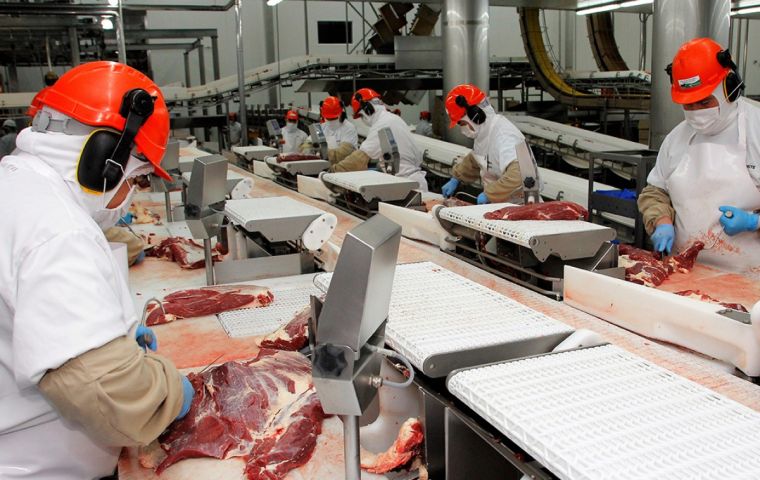 Paraguay's beef exports totalled over 111,000 tons in January, February, March and April of 2021 to set a new record for the sector, the National Service for Animal Quality and Health (Senacsa) announced Monday.
With the shipment of 111,384,705.01 kilos of beef worth US $ 495,721,233.64, Paraguay's exports of the product continue to be on the rise, following encouraging news in this regard last week.
According to the official veterinary service report, between January and April of this year the main beef export markets were: Chile with more than 44,894,115 kilos, Russia with 28,280,142 kilos, Taiwan with 9,212,313 kilos, Brazil with 9,235,350 kilos, Kuwait with 2,507,099 kilos and Uruguay with 2,142,392 kilos.
Last week, Paraguay's National Director of the Import and Export Network (Rediex), Estefanía Laterza, explained that Covid-19 restrictions have increased food consumption worldwide, which would account for all the progress in the area, which for the first time also included the sale of different cuts of pork to Uruguay.
She also pointed out that giblets (guts, bladders and stomachs) and omass (parts of the bovine digestive system) had also found a new market in Montenegro.