Coronavirus version found in Rio de Janeiro a mutation from the Manaus one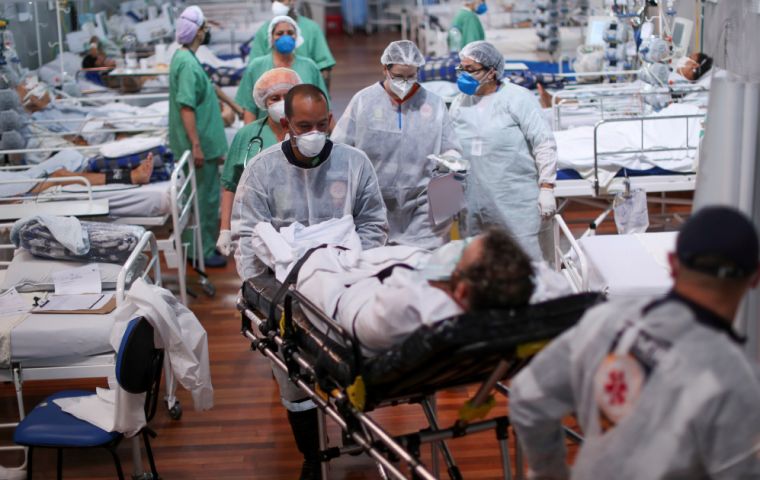 A new variant of the Brazilian coronavirus has been identified this week, according to Rio de Janeiro health authorities.
The P1 Manaus strain seems to have mutated. Hence, the new version has been named P.1.2., scientists in Rio said.
The new variant P.1.2 was identified in 5.85% of the 376 samples taken in 57 municipalities of the state of Rio, second only to São Paulo in the total number of cases nationwide.
"So far it cannot be said that this variant is more contagious or lethal, which is a mutation of P1," Rio State Health Undersecretary Claudia Mello said in a statement. She also explained that "the new variant was found mainly in the northern region of the state of Rio de Janeiro, but also the metropolitan area and coastal municipalities."
The mutating variant was detected during a coronavirus sequencing plan funded by all public and university laboratories in the state. Rio Health Secretary Alexandre Chieppe said the study helps verify the incidence of new strains and anticipate possible epidemiological scenarios.
P.1, already detected in at least 50 countries, is a SARS-CoV-2 mutation that emerged at the end of 2020 in the Brazilian state of Amazonas and whose virulence is linked to the strong growth in infections and deaths from coronavirus registered in Brazil over the past two months.
After P.1 (91.49%) and P.1.2 (5.86%), the variants with the highest circulation in Rio de Janeiro are B.1.1.7 (British), with 2.13% of cases, and P.2 (0.53%), the latter also on the rise in this Brazilian state, according to the genetic sequences of the virus made from the samples of 376 patients who contracted coronavirus in 57 different municipalities between the 24 of March and April 16.
Many scholars have already warned about the possibility that, with the pandemic still out of control, Brazil could become the cradle of new, more resistant variants of covid-19.